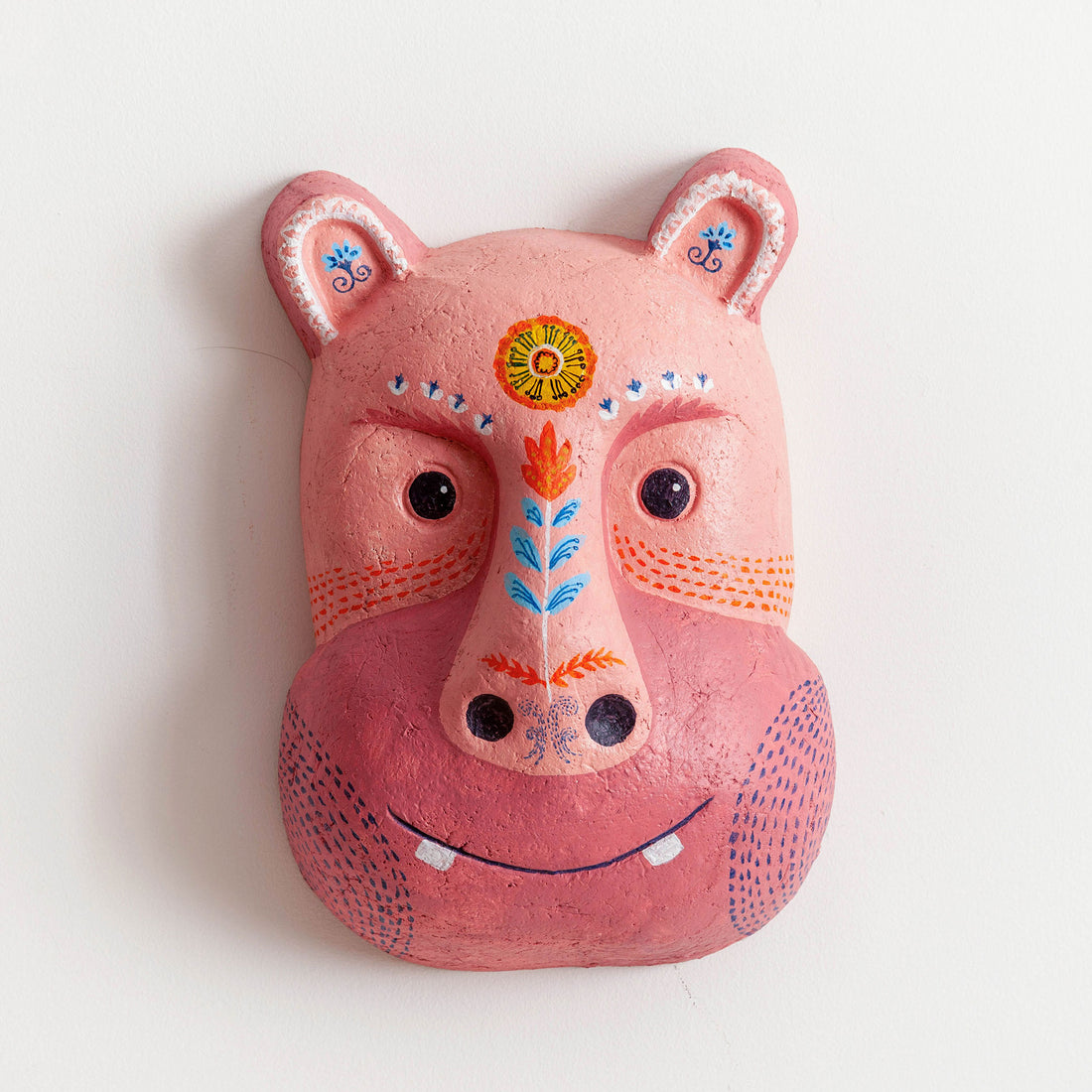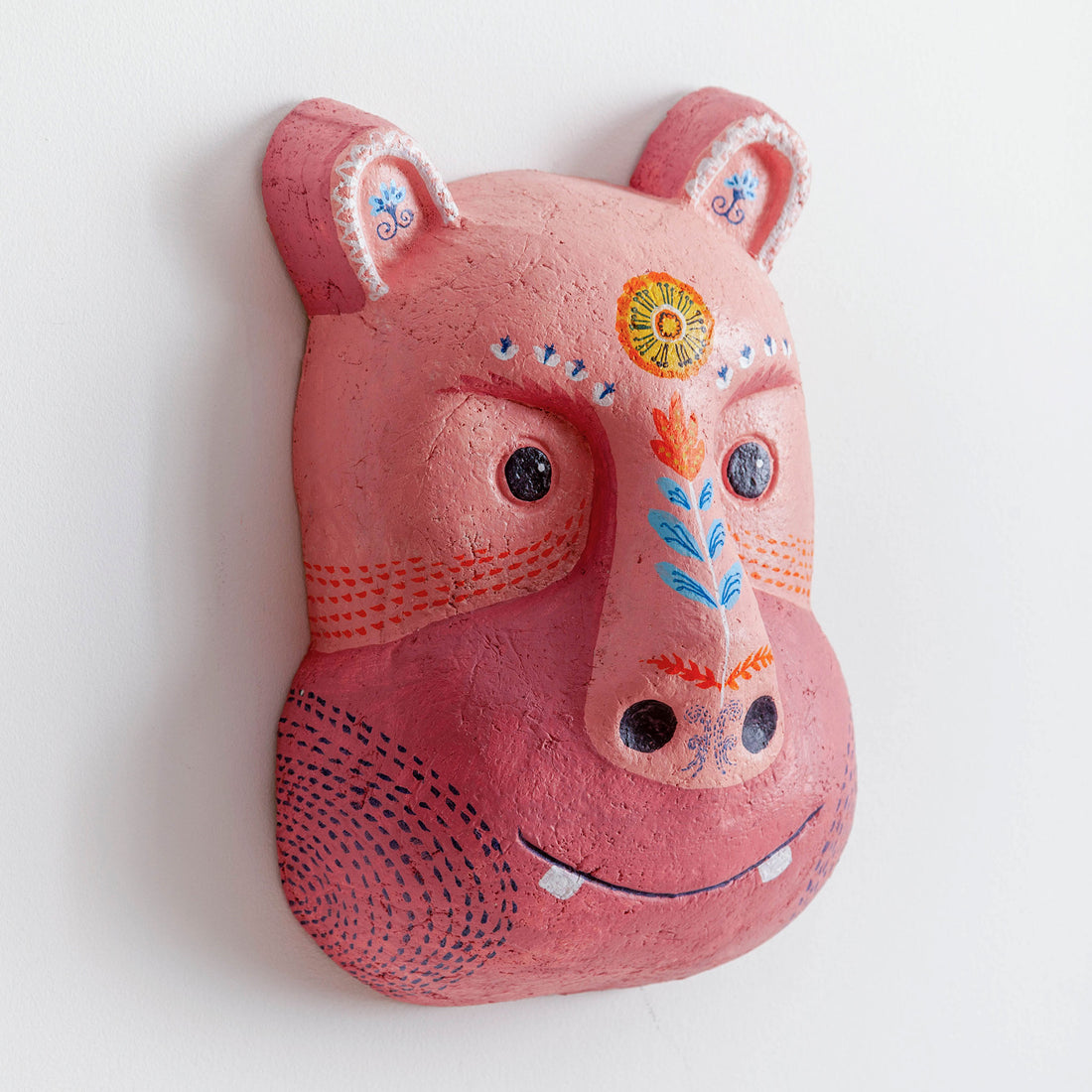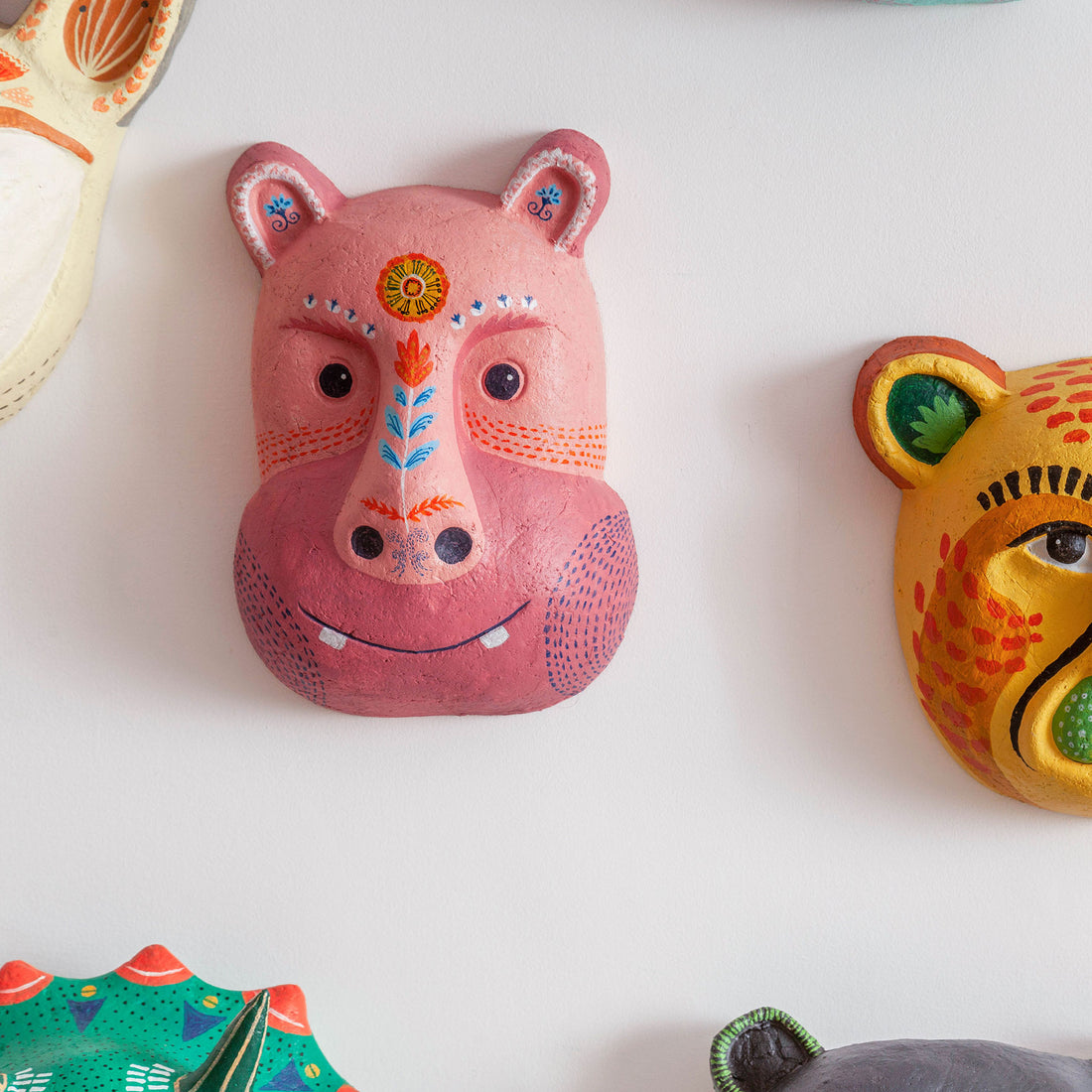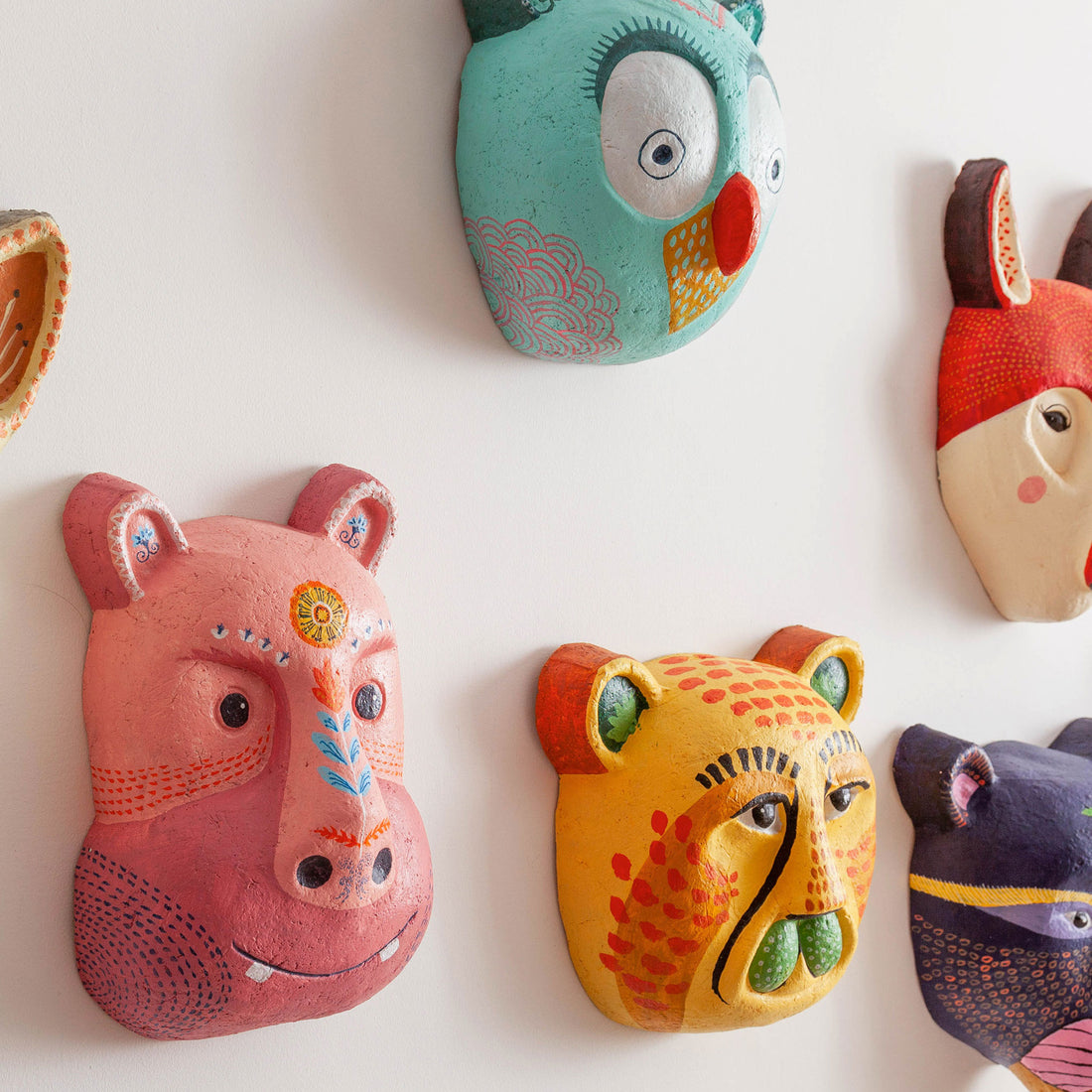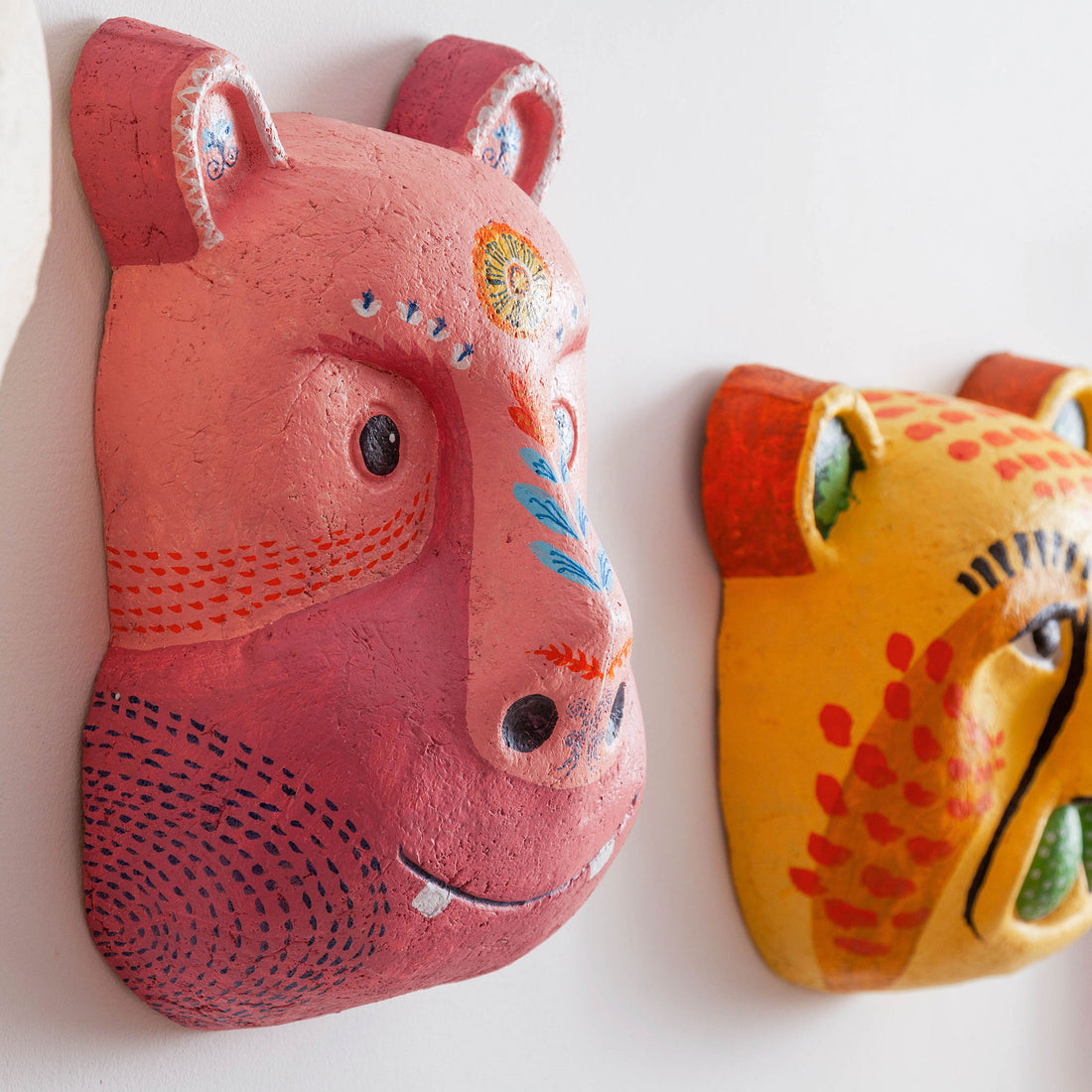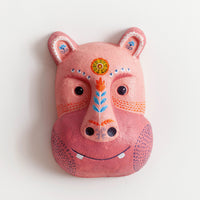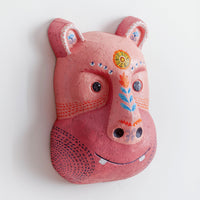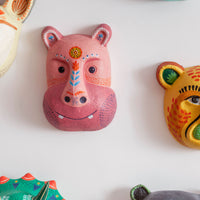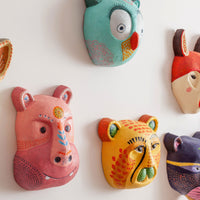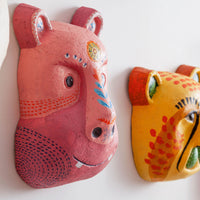 Why I'm a keeper
Hi! I'm Hippopotamus. I'm the coolest animal in town. People look at my serene, pink smiling face and become happy. If you like happy things like gulab jamuns, strawberry ice cream and rose gardens, I'm the one for you! Personalise your room with decor objects that bring a small part of the colourful outdoor world indoors. Each object promises to spark curiosity and add character to your living space
How to Use
Fix to a wall holder such as a wall hook or nail.
Dimensions
L x B x H - 12.5 x 14 x 5.5 ( Inches )

Craft
Handmade and hand-painted.
Shipping
Shipped to you in premium packaging that guarantees protection and safe delivery.

Installation
Hang from a wall holder such as a wall hook or nail. Handle with care. Dropping or banging the product will damage it. This product is not a toy.

Care Instructions
Clean with a dry cloth.
This product is handmade. There may be small imperfections or differences in shape, size, and colour which are inherent to the process and what makes it unique. Actual colours may vary slightly due to your screen's resolution and settings.
About this collection
The Fox's Wedding
The Fox's Wedding takes inspiration from the Japanese folktale about a group of foxes that brought rain on a sunny day. They did this so the humans would go home and they could celebrate all day. Our collection imbues Fox's wisdom- every day can be made special and every room can be a space for creativity and magical escapades.
Shop the Collection