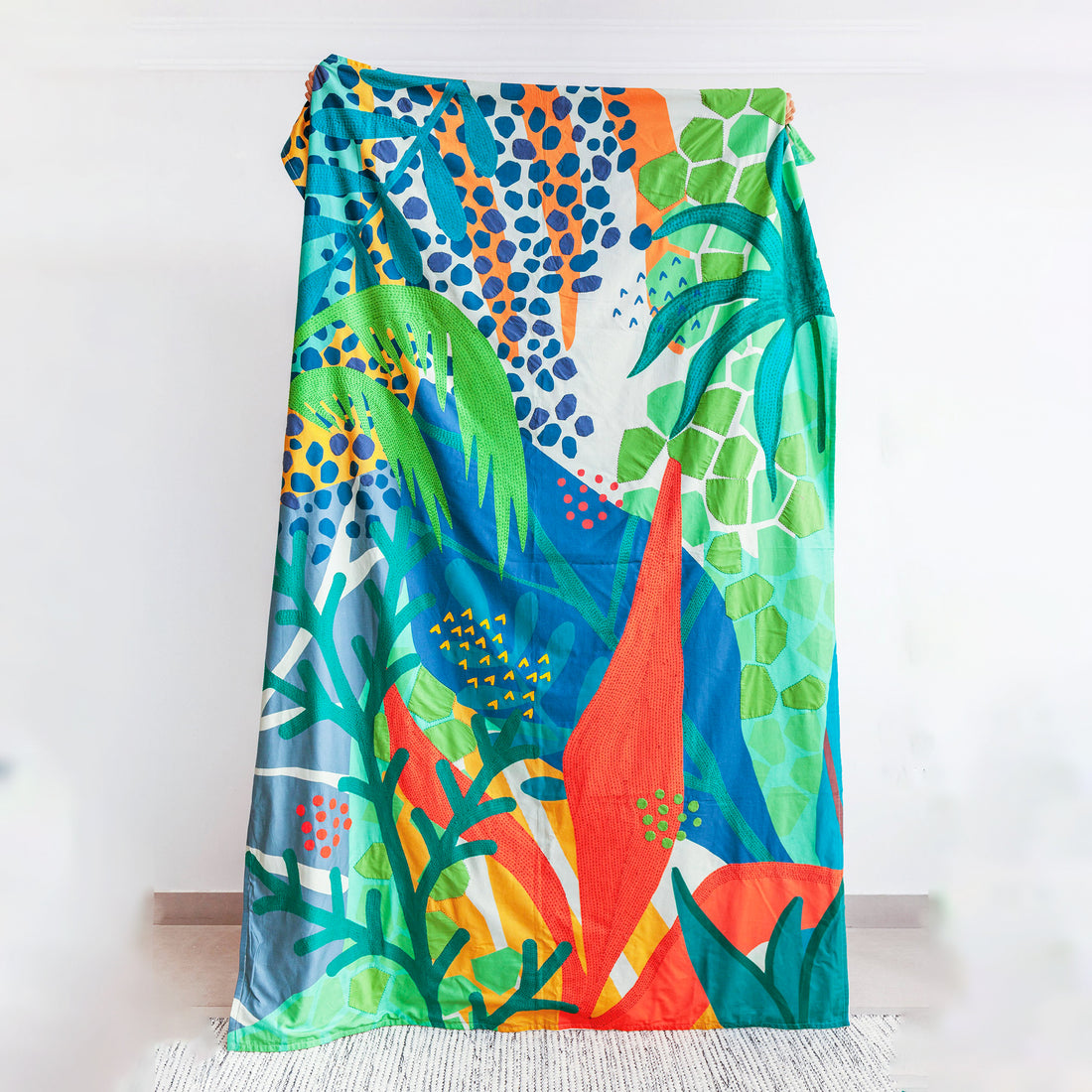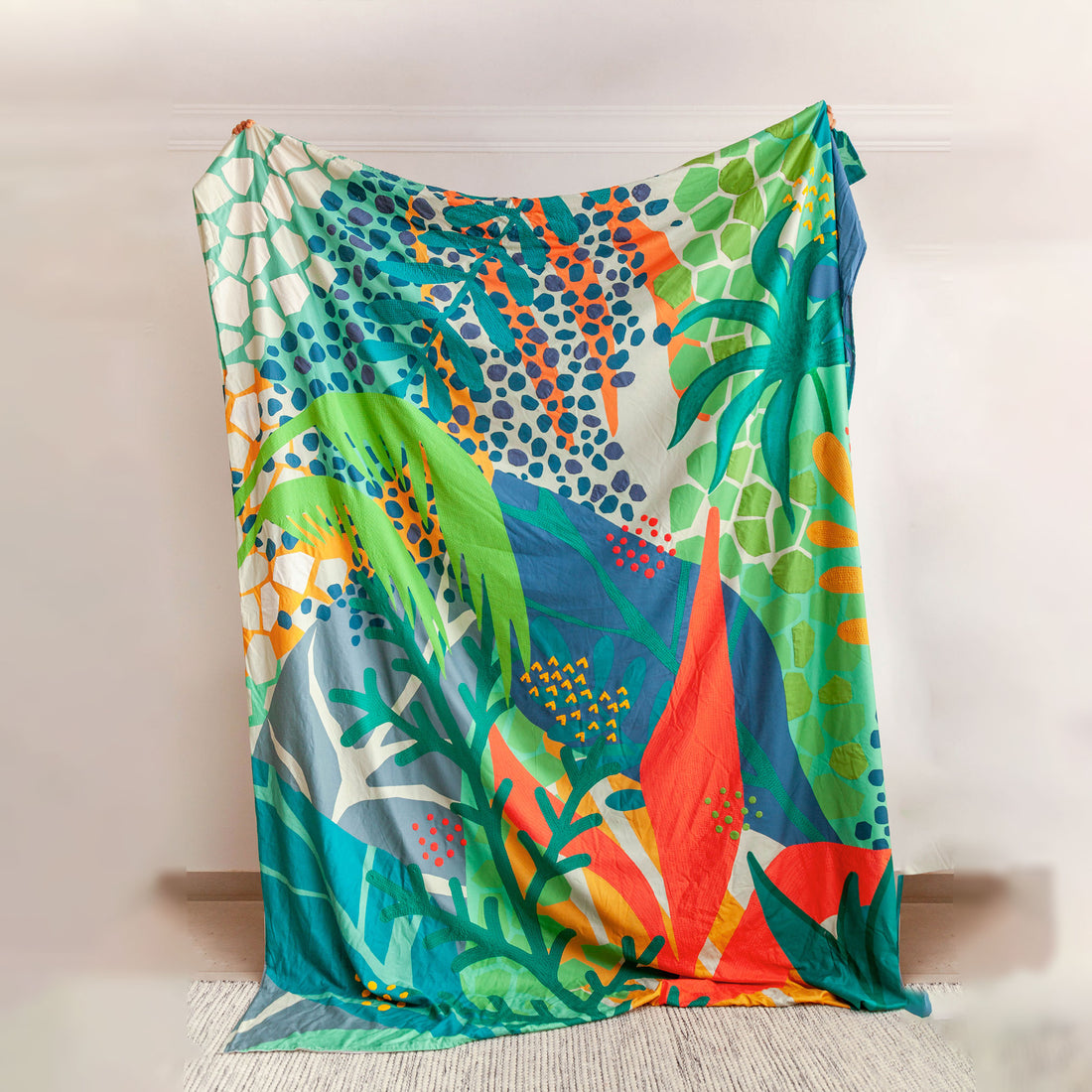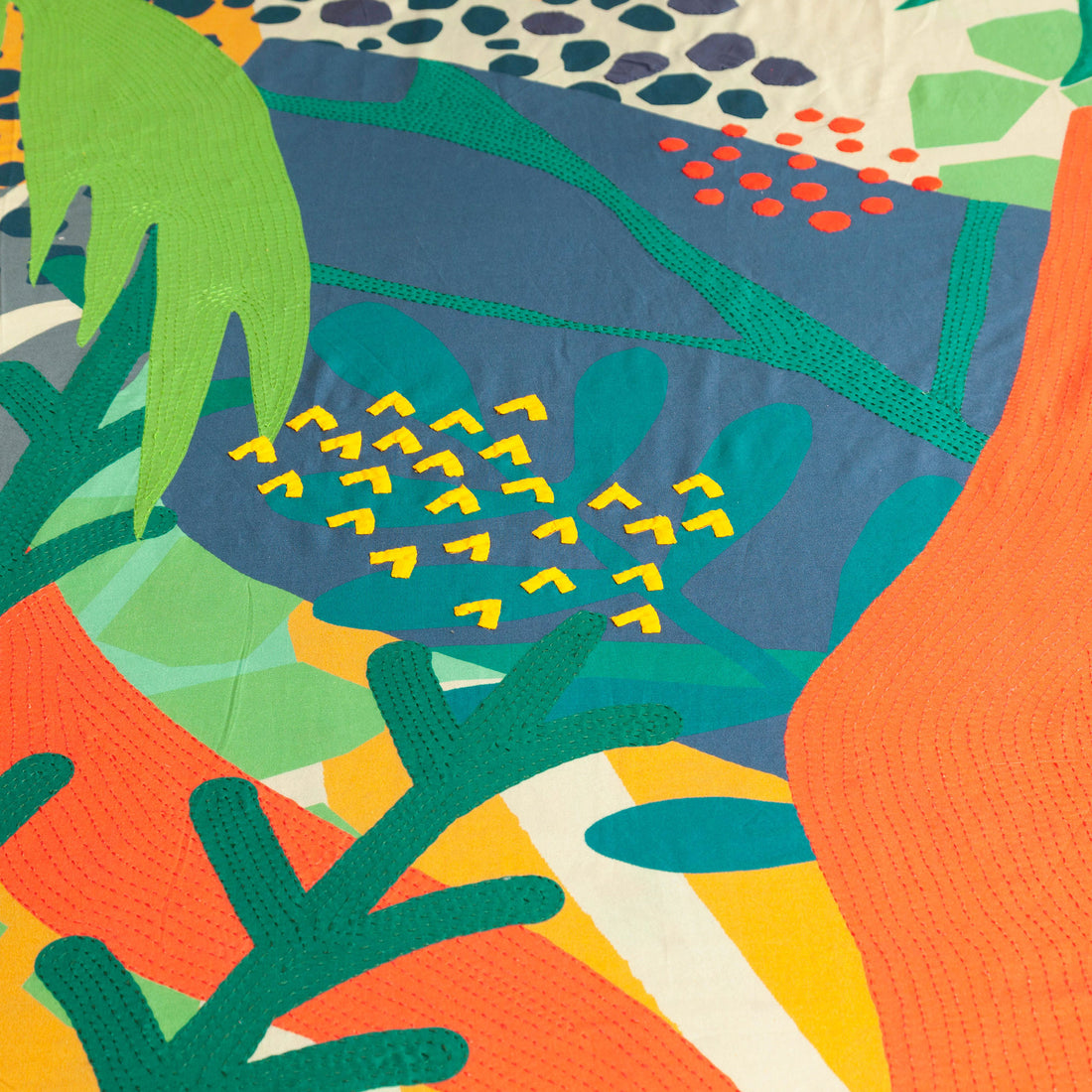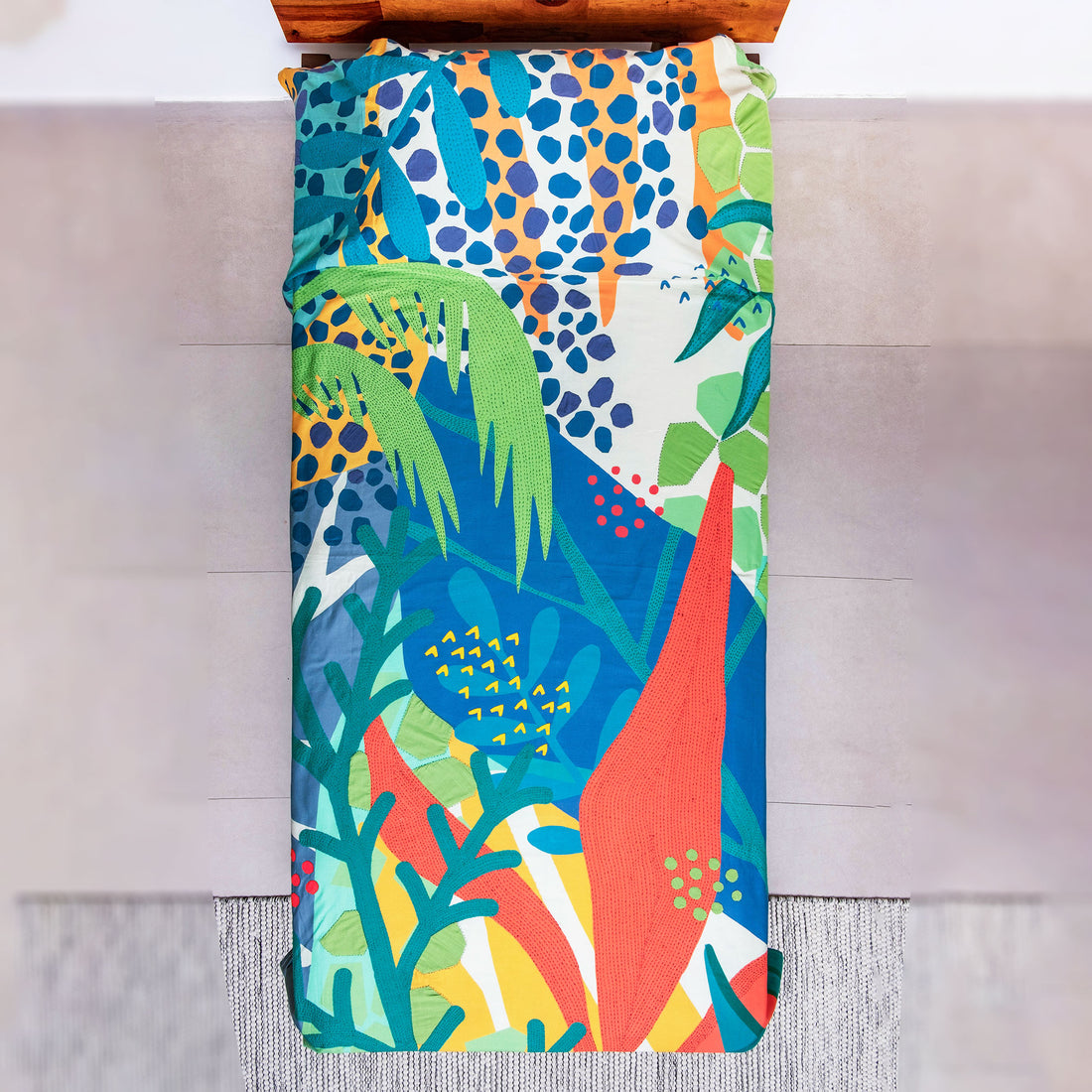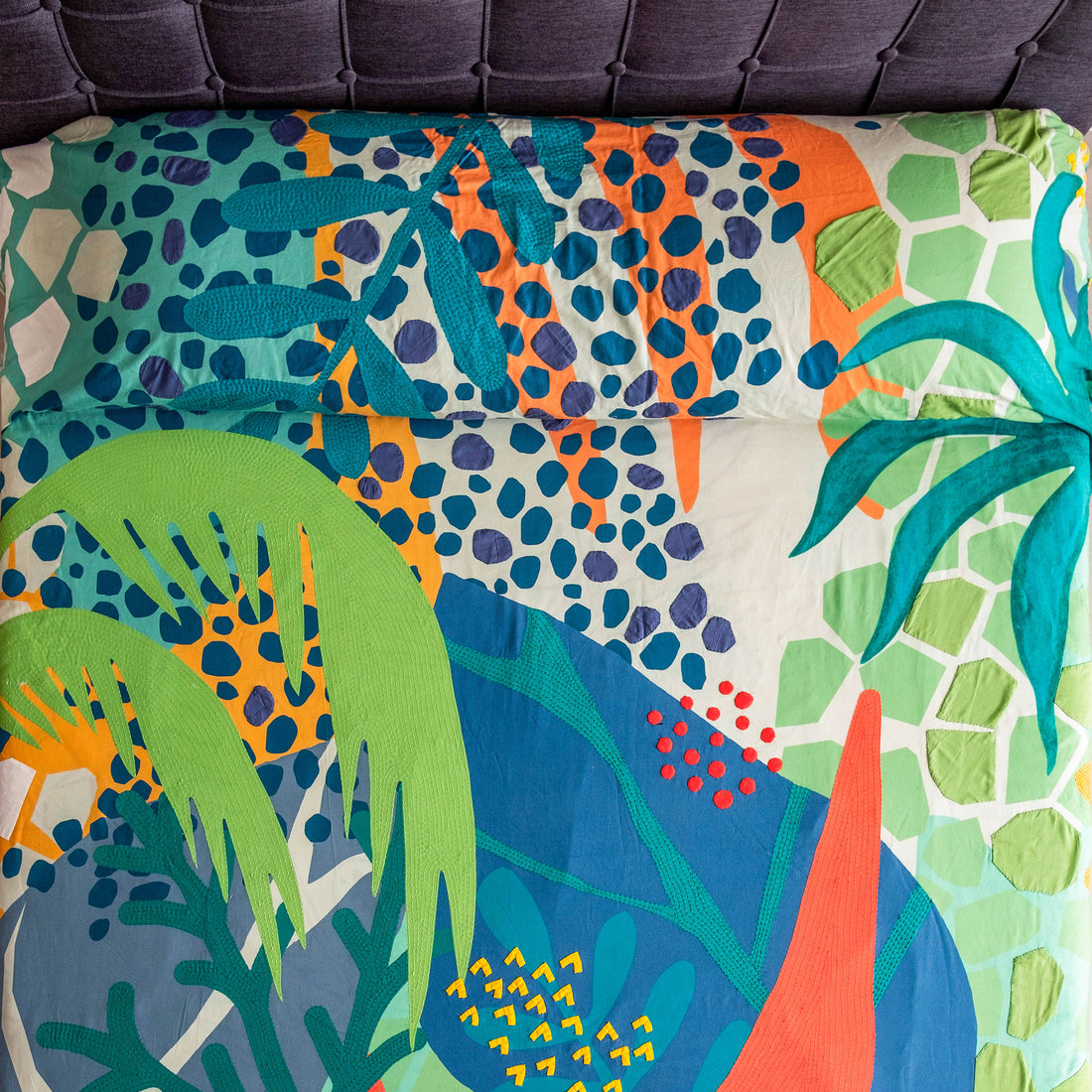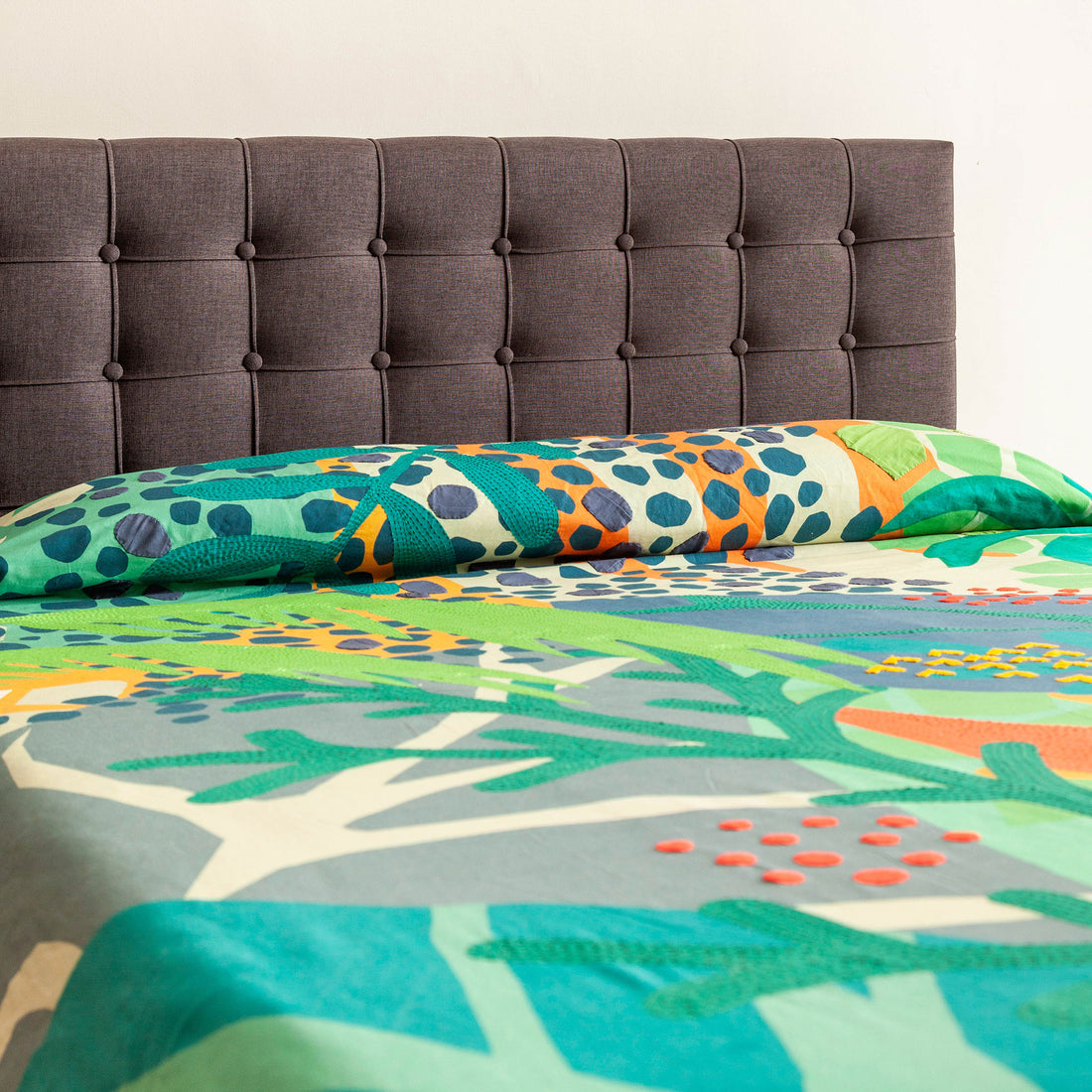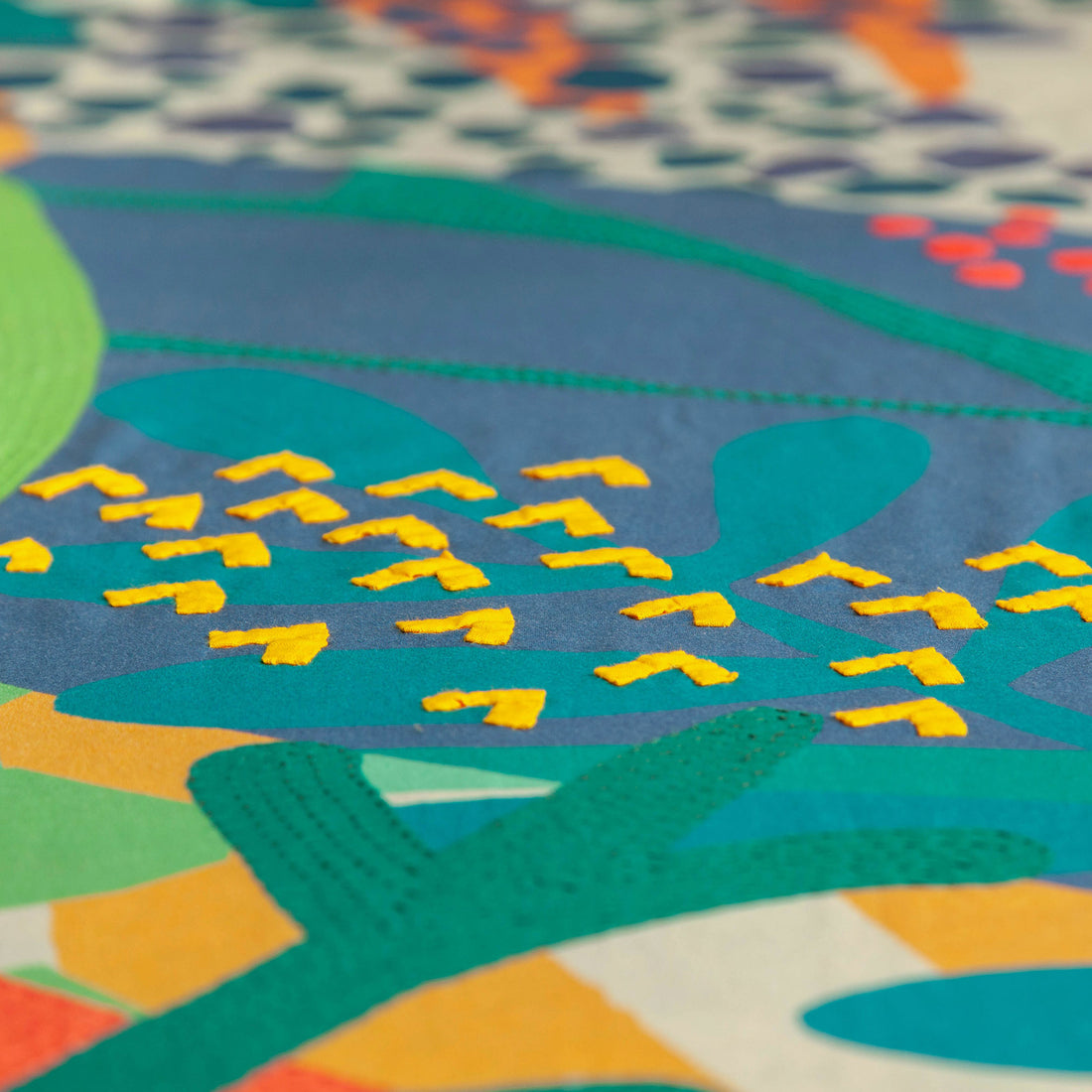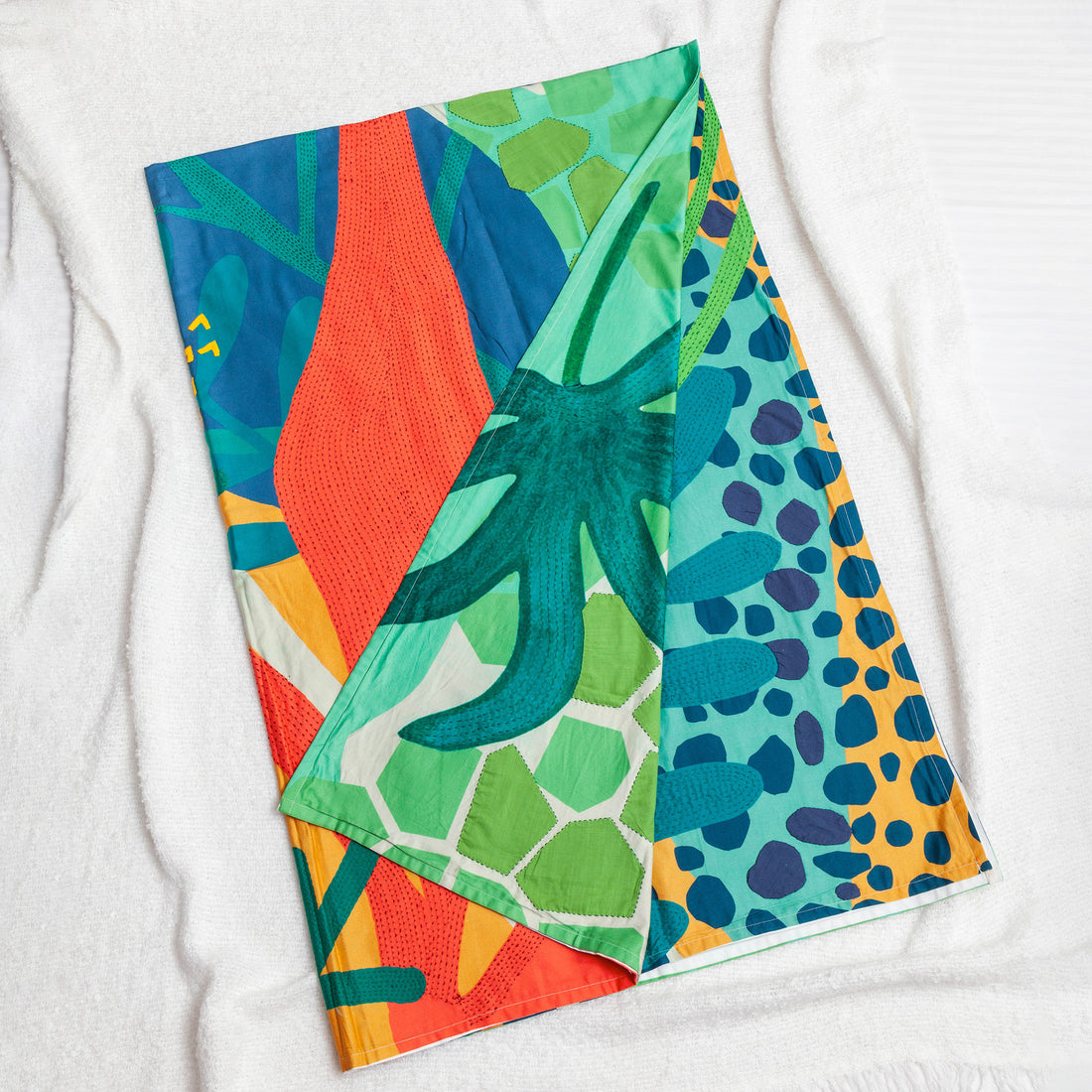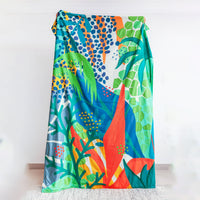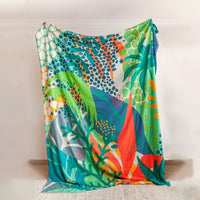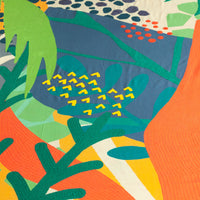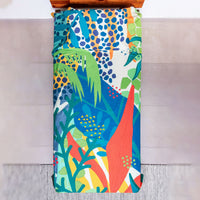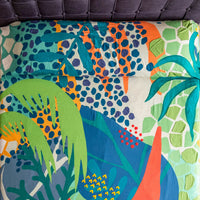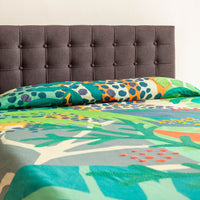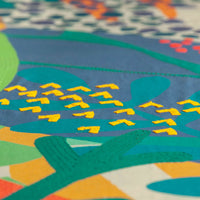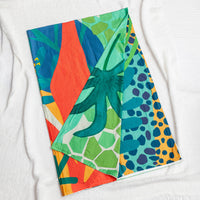 Spot the Leopard Bed Cover
Rs. 10,200.00
Why I'm a keeper
Jungle safaris are exciting because you never know who you'll spot! Who do you see through the thicket of forest leaves on this bed cover? Is that a spotted leopard or a tiger up in the distant left corner? Wait, is that a crocodile taking a nap up ahead on the right? Spread out this bed cover and go on a safari!
Who is this for?
One for aspiring travel writers, zoologists, photographers and you!
How to Use
Use it as a bed cover or take it out into the garden and use it as a spread to lay on while you pour over a National Geographic zine.
Dimensions
Single: 60 in x 90 in
Double: 90in x 108 in

Craft
Digital print on 100% cotton fabric. Hand applique and tanka embroidery by women artisans from Kutch.
Shipping
Shipped to you safely in a cardboard box.

Installation
Use it as a bed cover or take it out into the garden and use it as a spread for a picnic.

Wash Care
Dry clean recommended. Or, hand wash in cold or lukewarm water with a mild detergent. Do not soak, rub, wring, spin or tumble dry. Dry in shade on a flat surface. Wash separately. This product has been tested for textile shrinkage and colour fastness.
This product is handmade. There may be small imperfections or differences in shape, size, and colour which are inherent to the process and what makes it unique. Actual colours may vary slightly due to your screen's resolution and settings.
About the collection
Serendipity in Serengeti
Serendipity in Serengeti is a safari of textures and splashes of colour, it takes inspiration from every jungle story told. And it creates space for new ones- ones the children will tell.  Our collection imbues the wisdom of these stories- that we travel when we learn to see through the eyes of others. Each animal invokes a new tale and an offering of friendship in a wild, wide world.
Shop the Collection