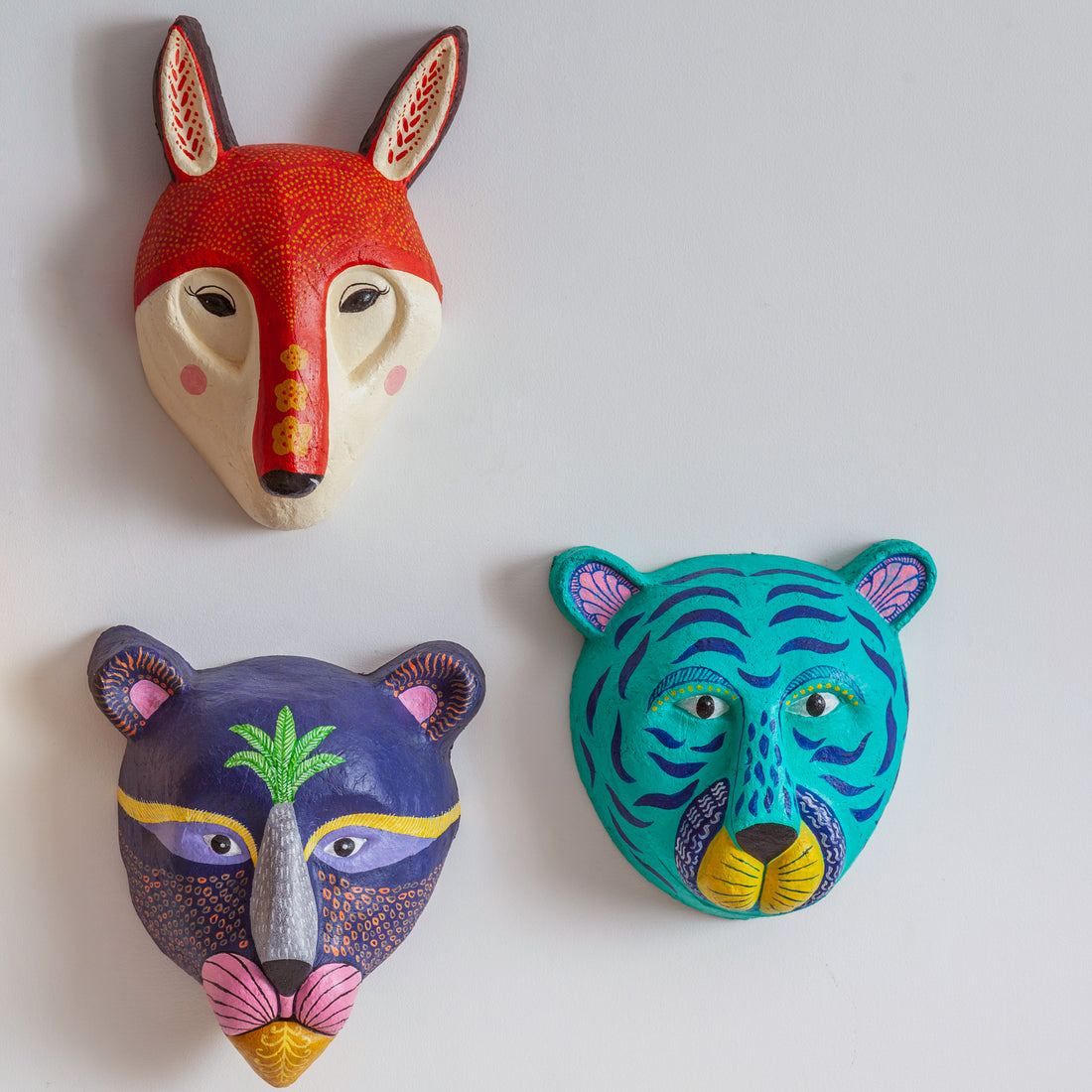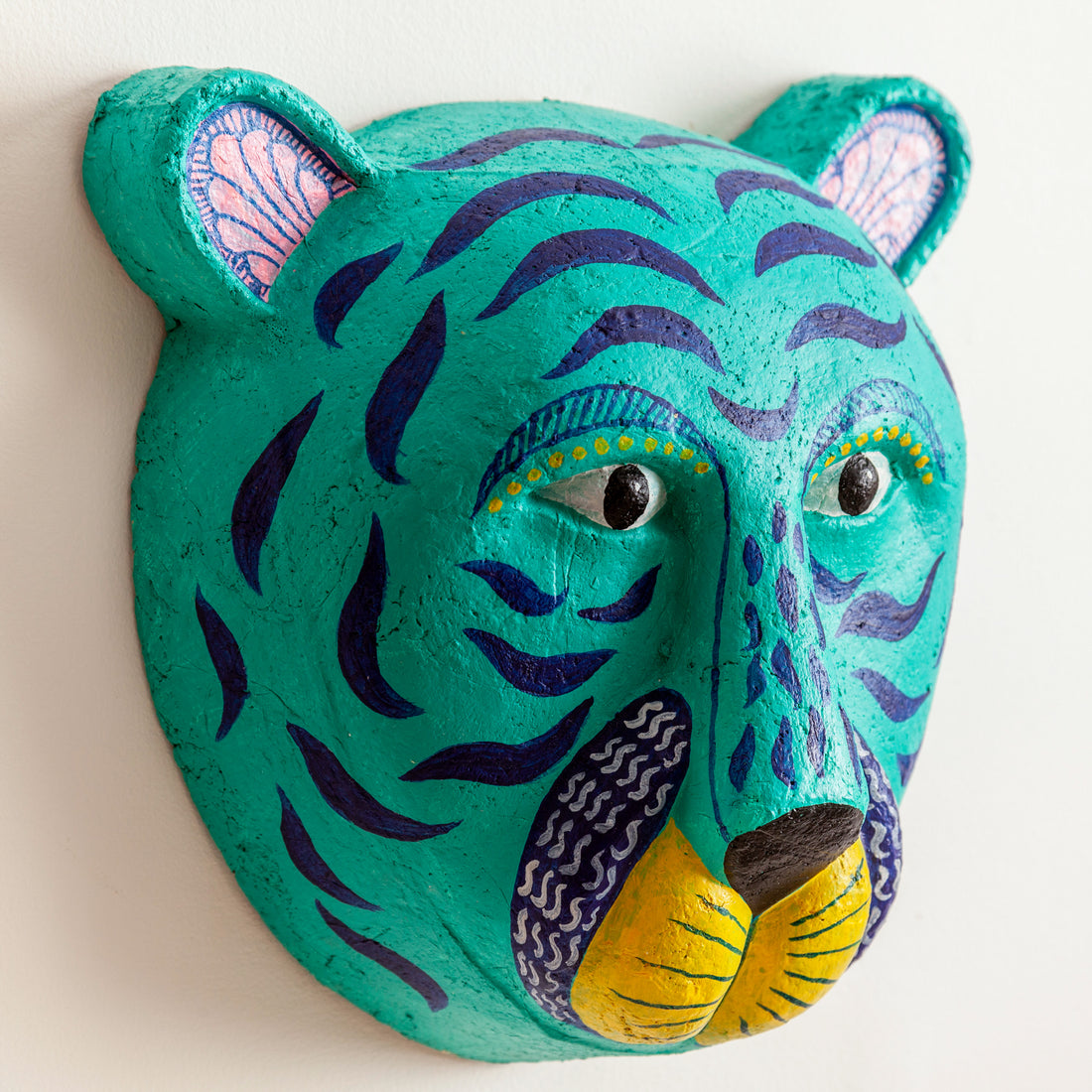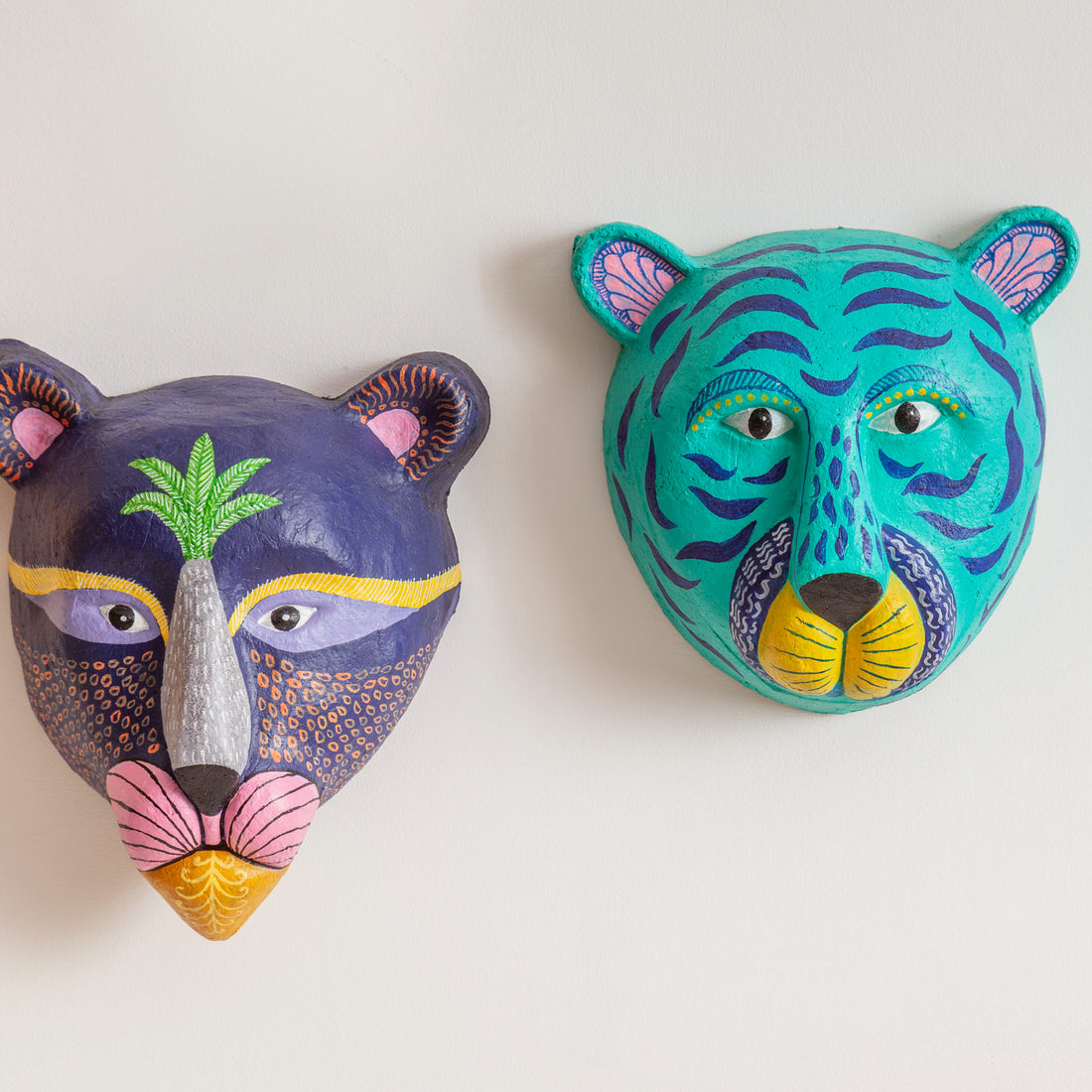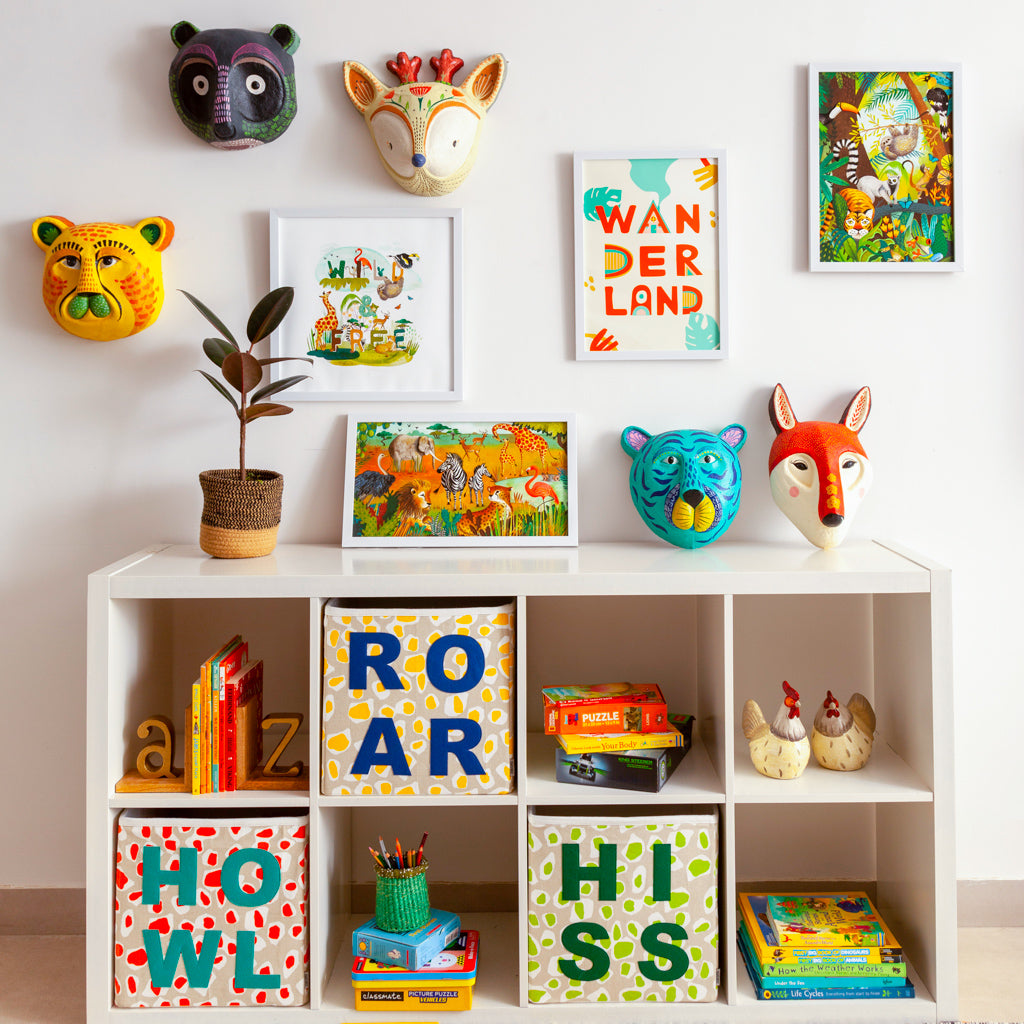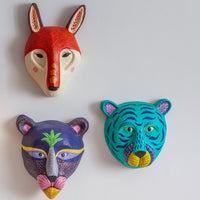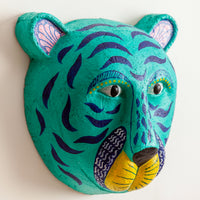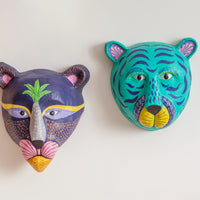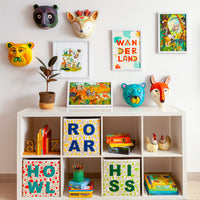 Thoughtful Tiger Wall Decor
Why I'm a keeper
Hi! I'm Tiger. I am as thoughtful as my mysterious gaze and enigmatic as my stripes. Take me home if you need a friend to take long strides with and ponder over detective books. Personalise your room with decor objects that bring a small part of the colourful outdoor world indoors. Each object promises to spark curiosity and add character to your living space
How to Use
Fix to a wall holder such as a wall hook or nail.
Dimensions
L x B x H - 10 x 11 x 6 ( Inches )
Craft
Handmade and hand-painted.
Shipping
Shipped to you in premium packaging that guarantees protection and safe delivery.

Installation
Hang from a wall holder such as a wall hook or nail. Handle with care. Dropping or banging the product will damage it. This product is not a toy.

Care Instructions
Clean with a dry cloth.
This product is handmade. There may be small imperfections or differences in shape, size, and colour which are inherent to the process and what makes it unique. Actual colours may vary slightly due to your screen's resolution and settings.
About the collection
Serendipity in Serengeti
Serendipity in Serengeti is a safari of textures and splashes of colour, it takes inspiration from every jungle story told. And it creates space for new ones- ones the children will tell.  Our collection imbues the wisdom of these stories- that we travel when we learn to see through the eyes of others. Each animal invokes a new tale and an offering of friendship in a wild, wide world.
Shop the Collection