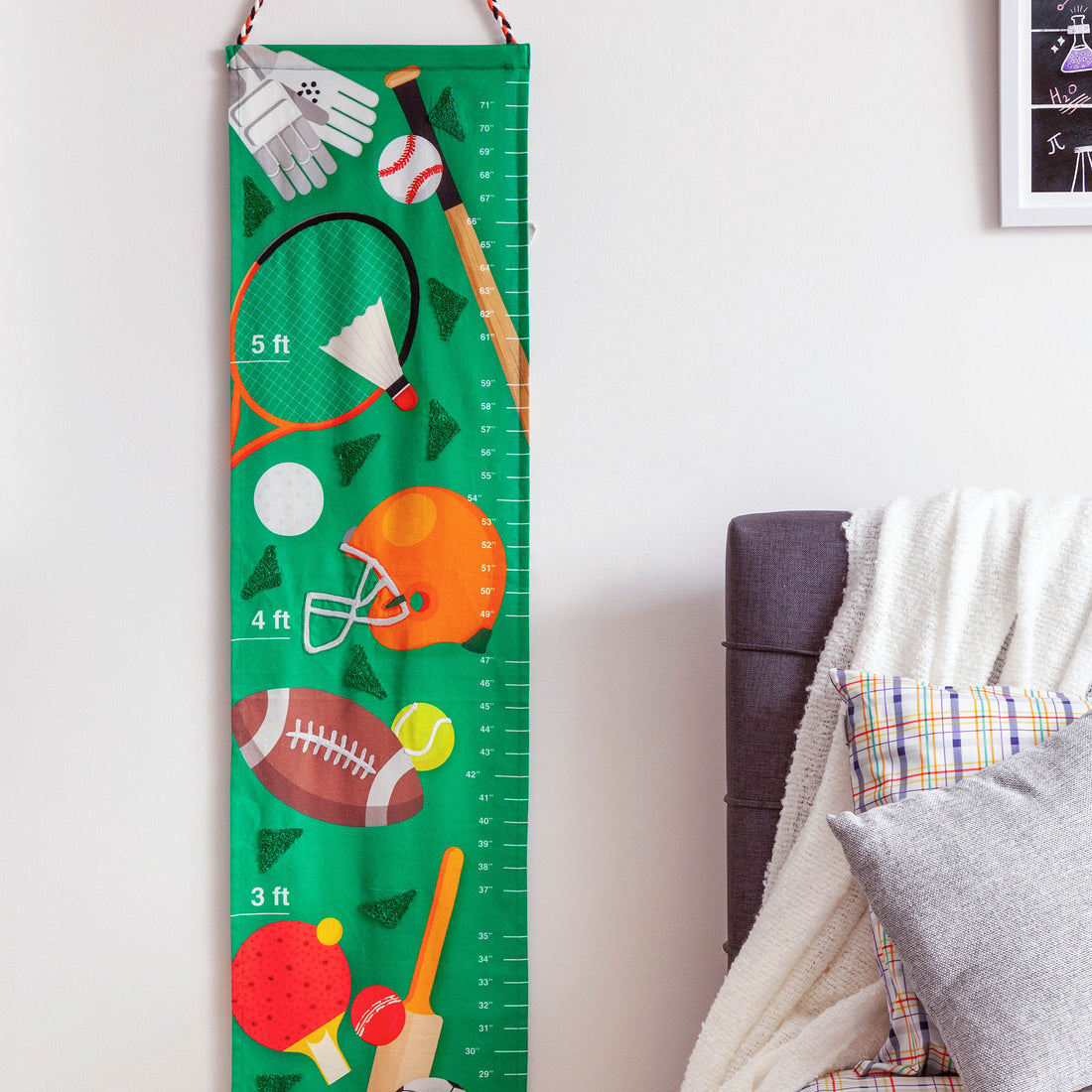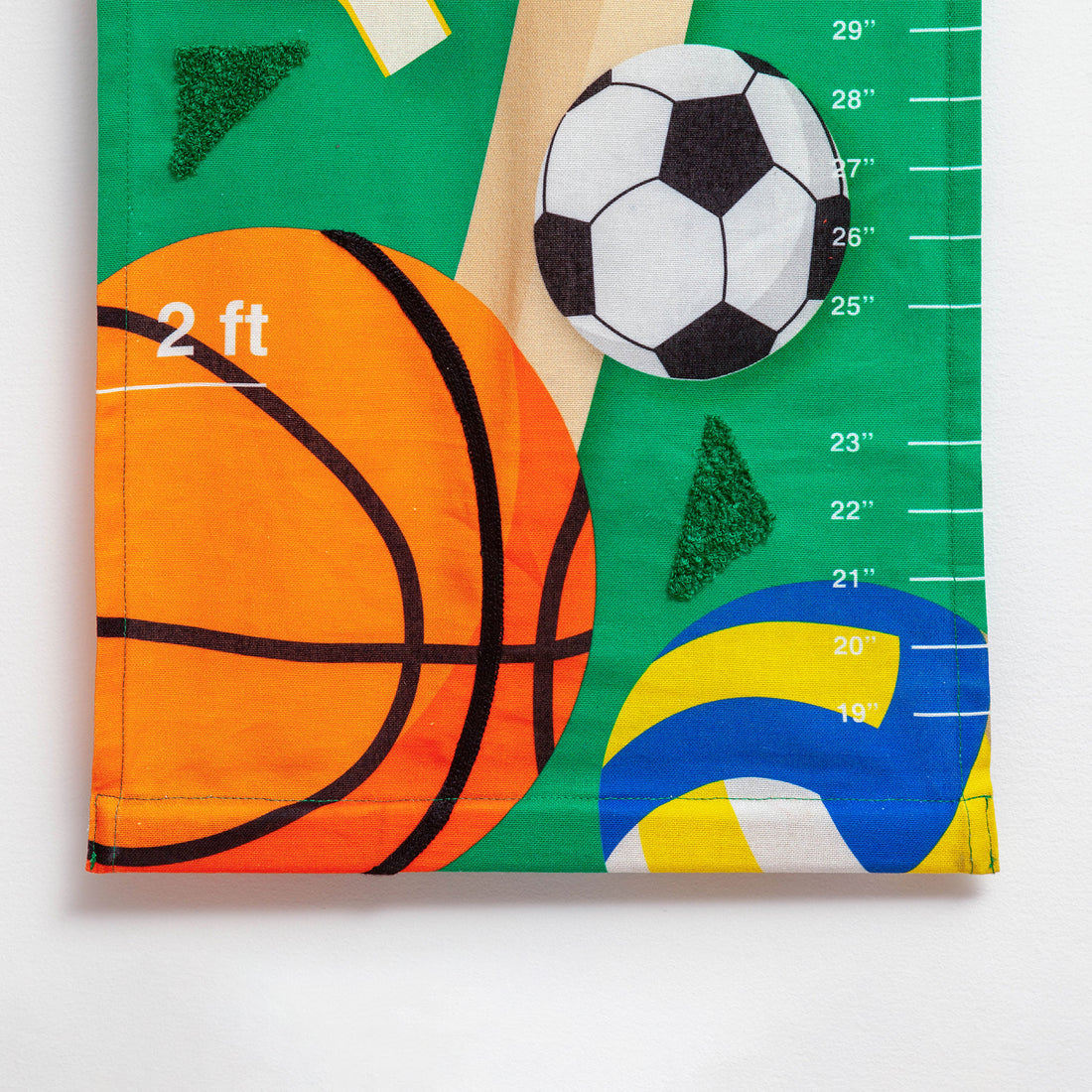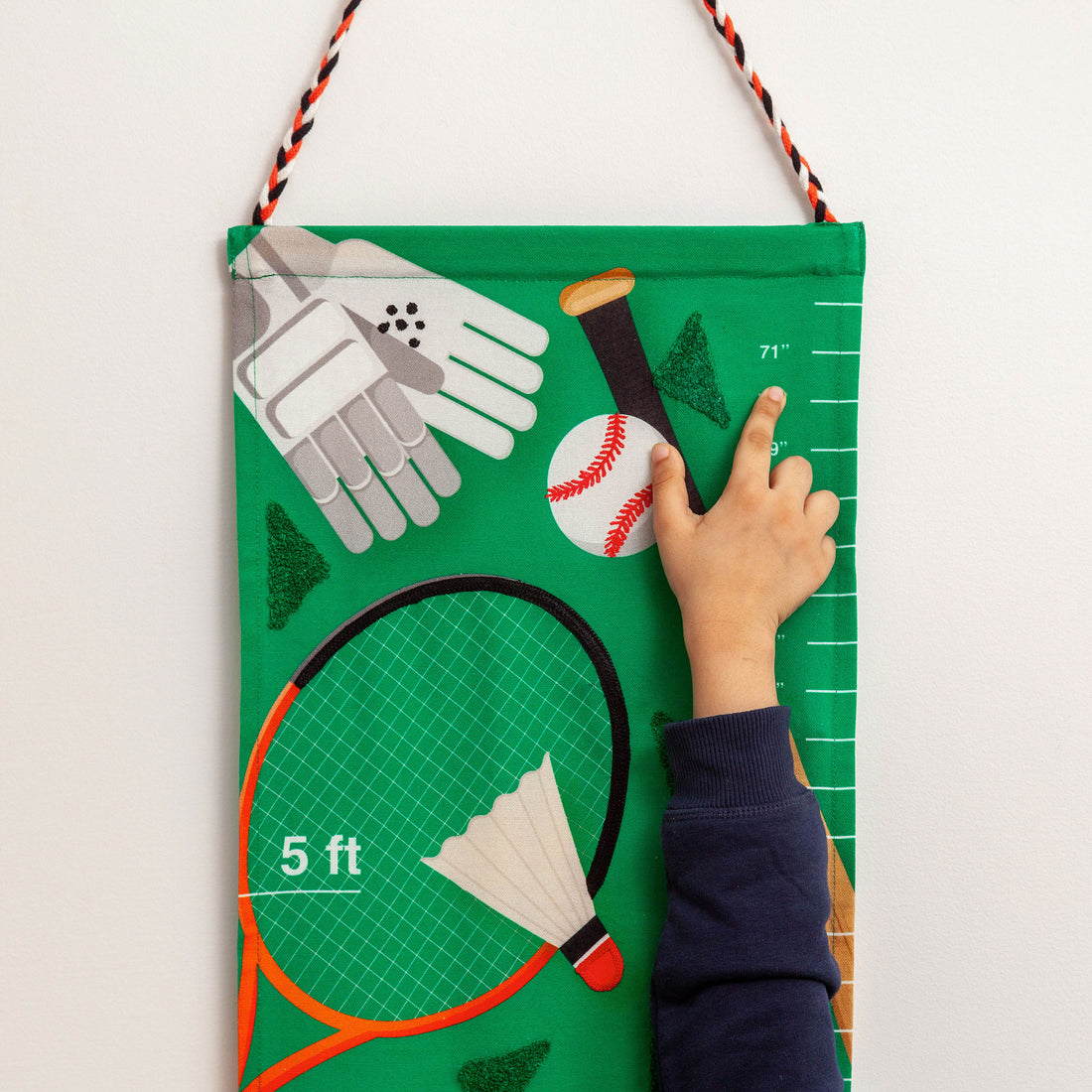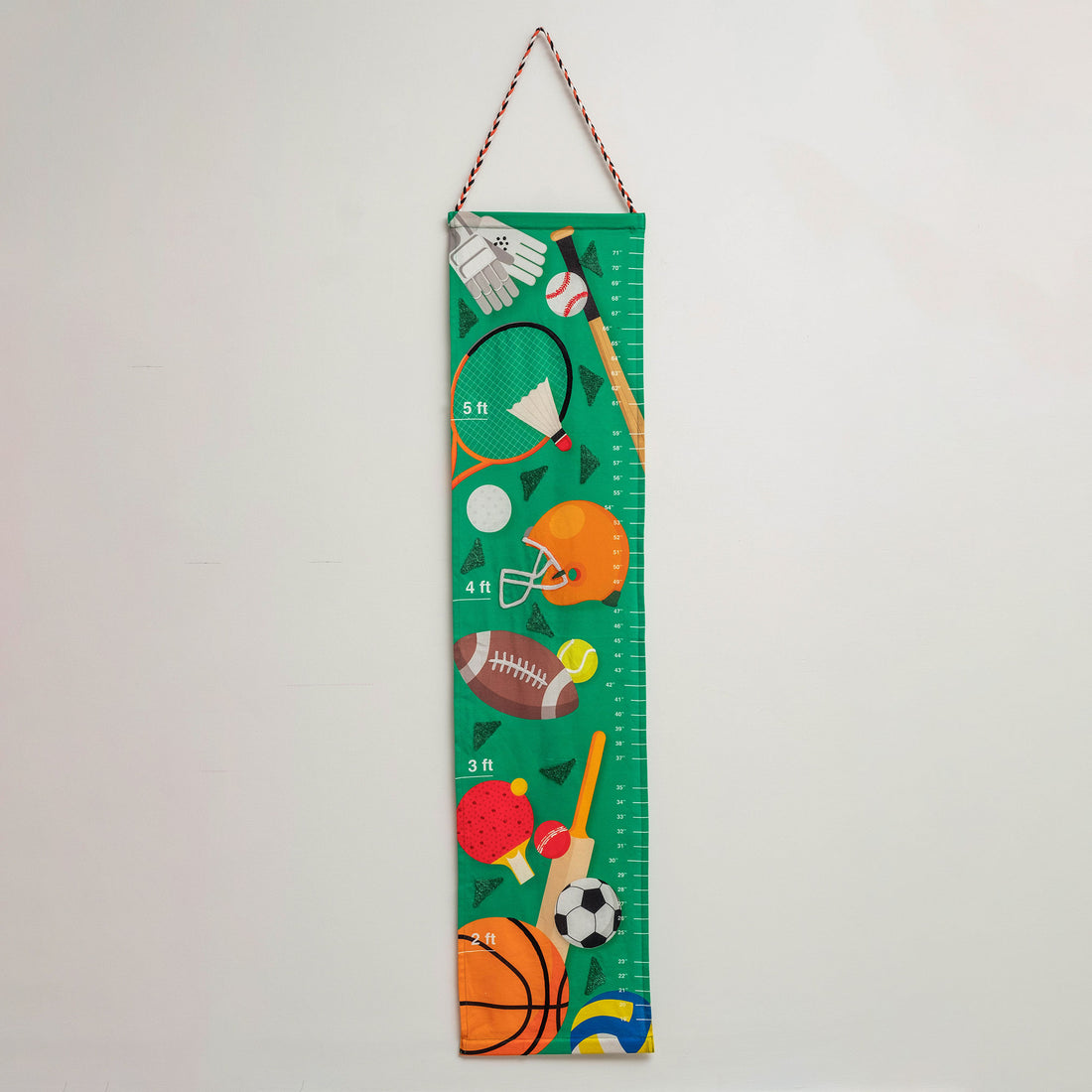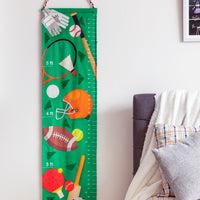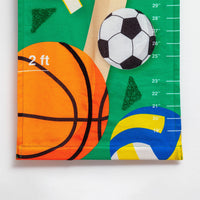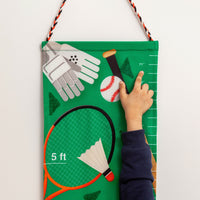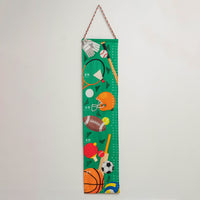 Aisha, The All Rounder Height Chart
Why I'm a keeper
My lush green colour symbolizes abundance and reminds you to celebrate what makes you unique, whether you have many different hobbies or one, are tall or petite, love sports or the arts. I remind you not to be afraid to play a lot and explore the vast field in front of you.
Who is this for?
Anyone who is not afraid to grow and keep learning!
Dimensions
54 in x 12 in

Craft
Digital print on cotton fabric, embroidery
Shipping
Shipped to you safely in a cardboard roll. Shipping starts from 2nd March.

Installation
Place the height chart 12" above the floor so your child can stand against the wall with ease, and you can measure them against the chart using a permanent/fabric marker.


This product is handmade. There may be small imperfections or differences in shape, size, and colour which are inherent to the process and what makes it unique. Actual colours may vary slightly due to your screen's resolution and settings.
About the collection
I am Who I am
A collection that takes inspiration from two cult-classic children's novels, The Little Prince and The Alchemist. Both books tell the stories of people who discovered more about themselves as they explored the world. Each piece in this collection speaks in striking visual geometry to the next generation of voyagers-in-making. 
Shop the Collection