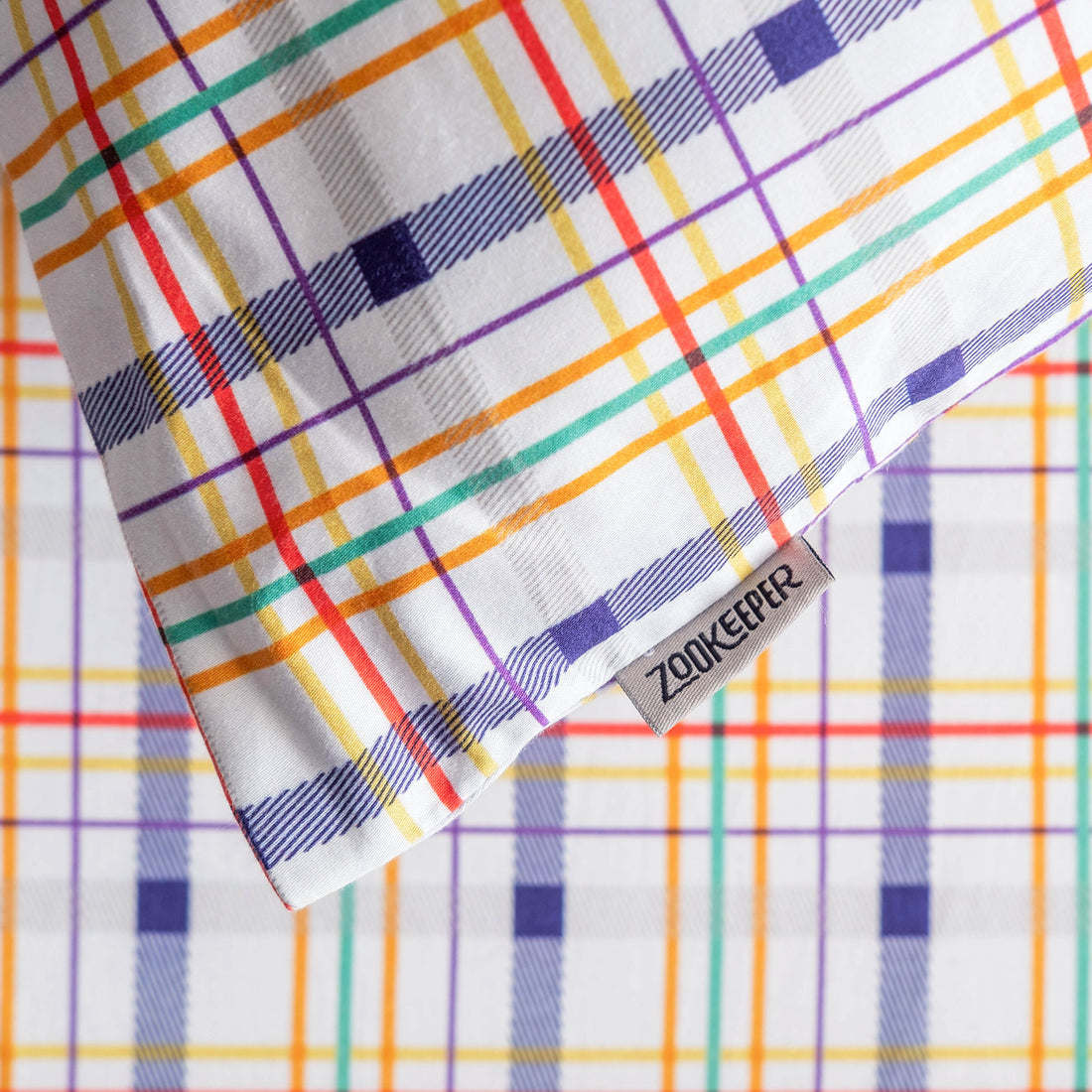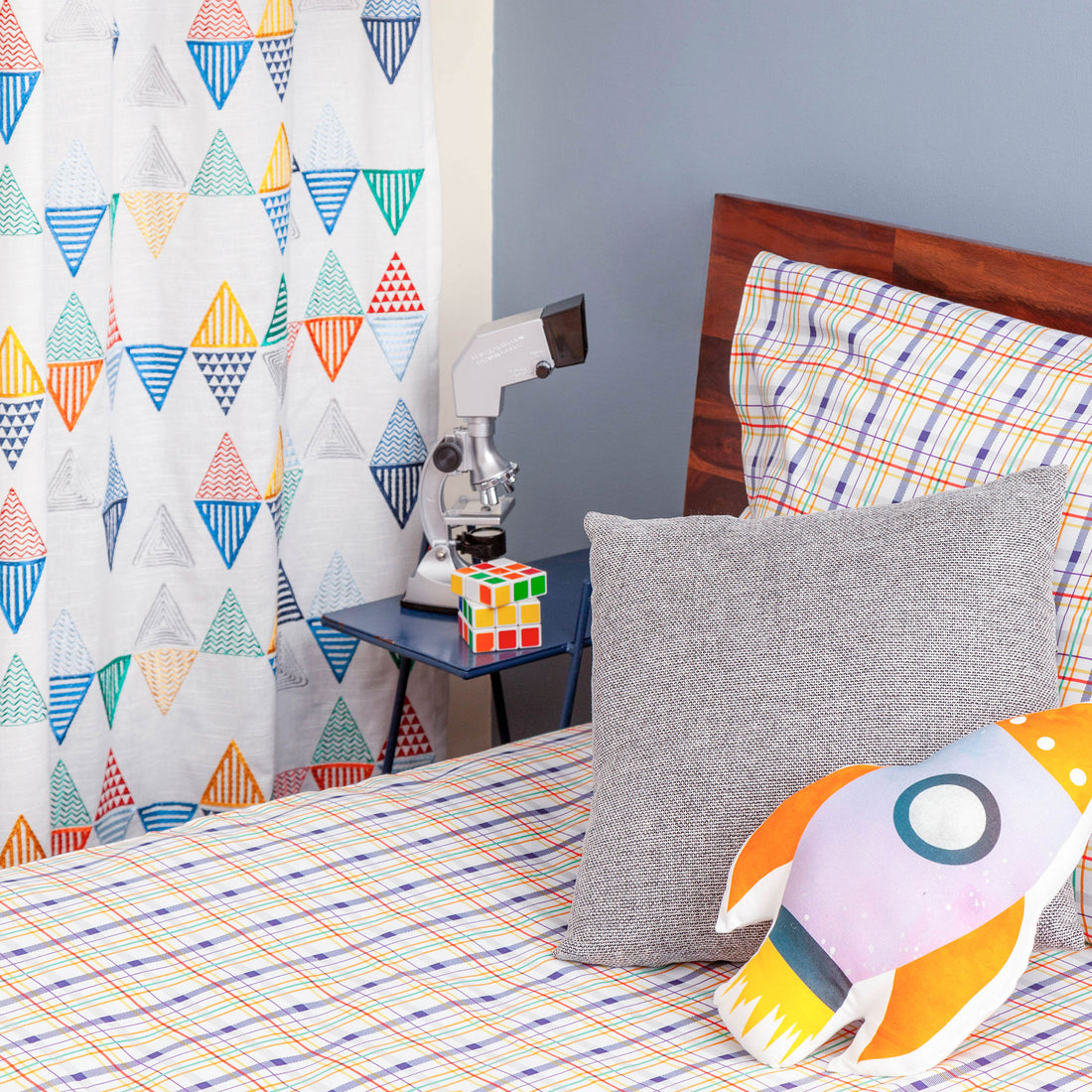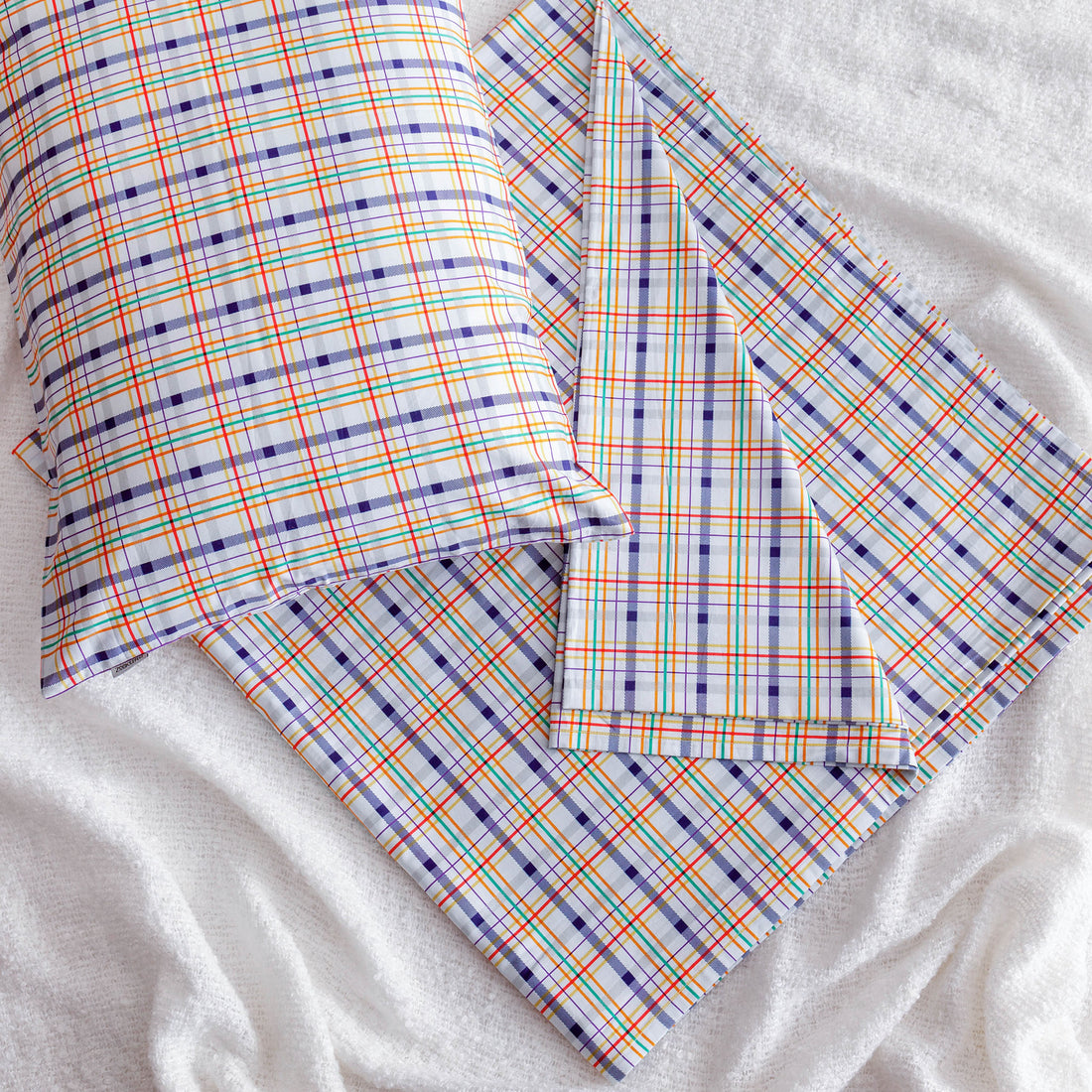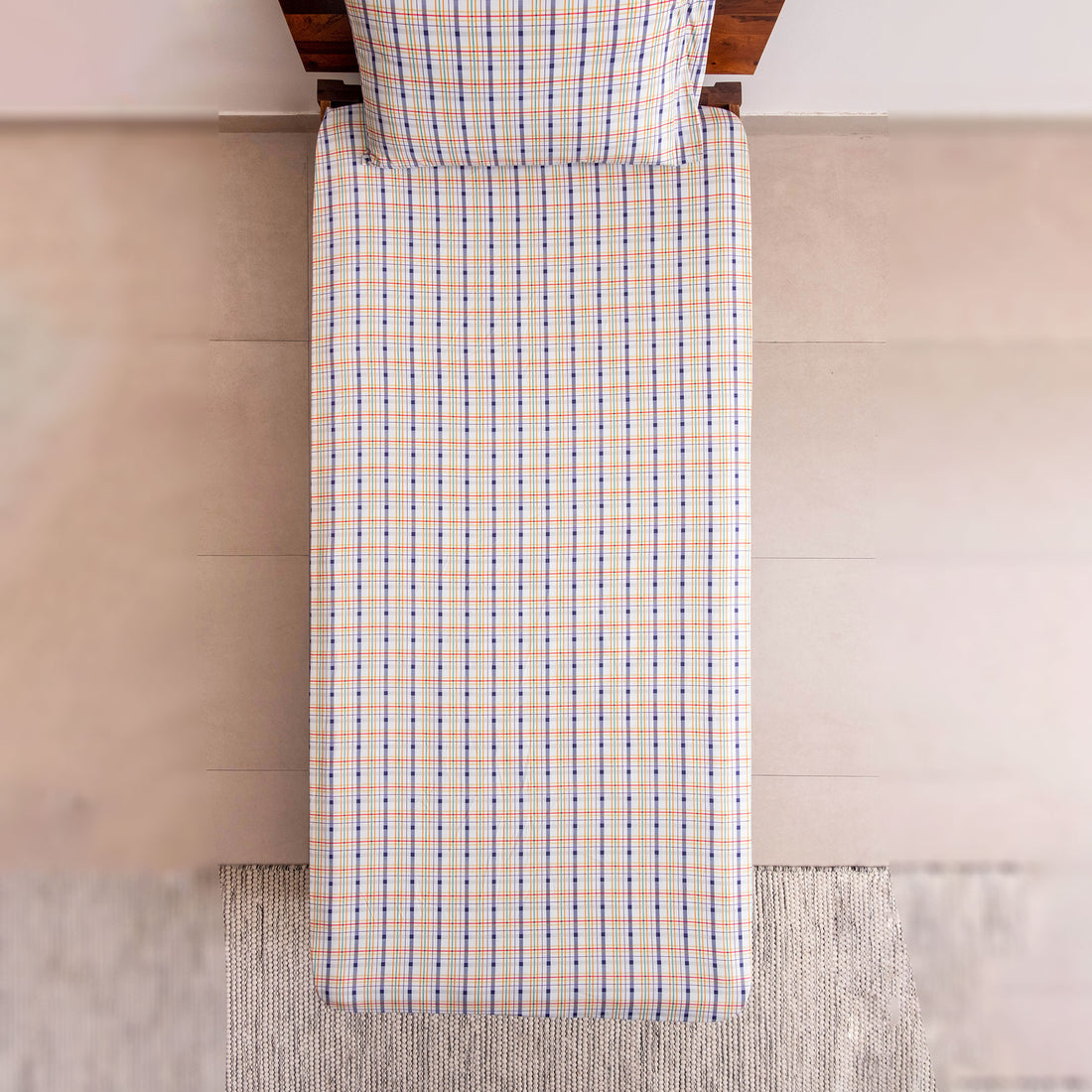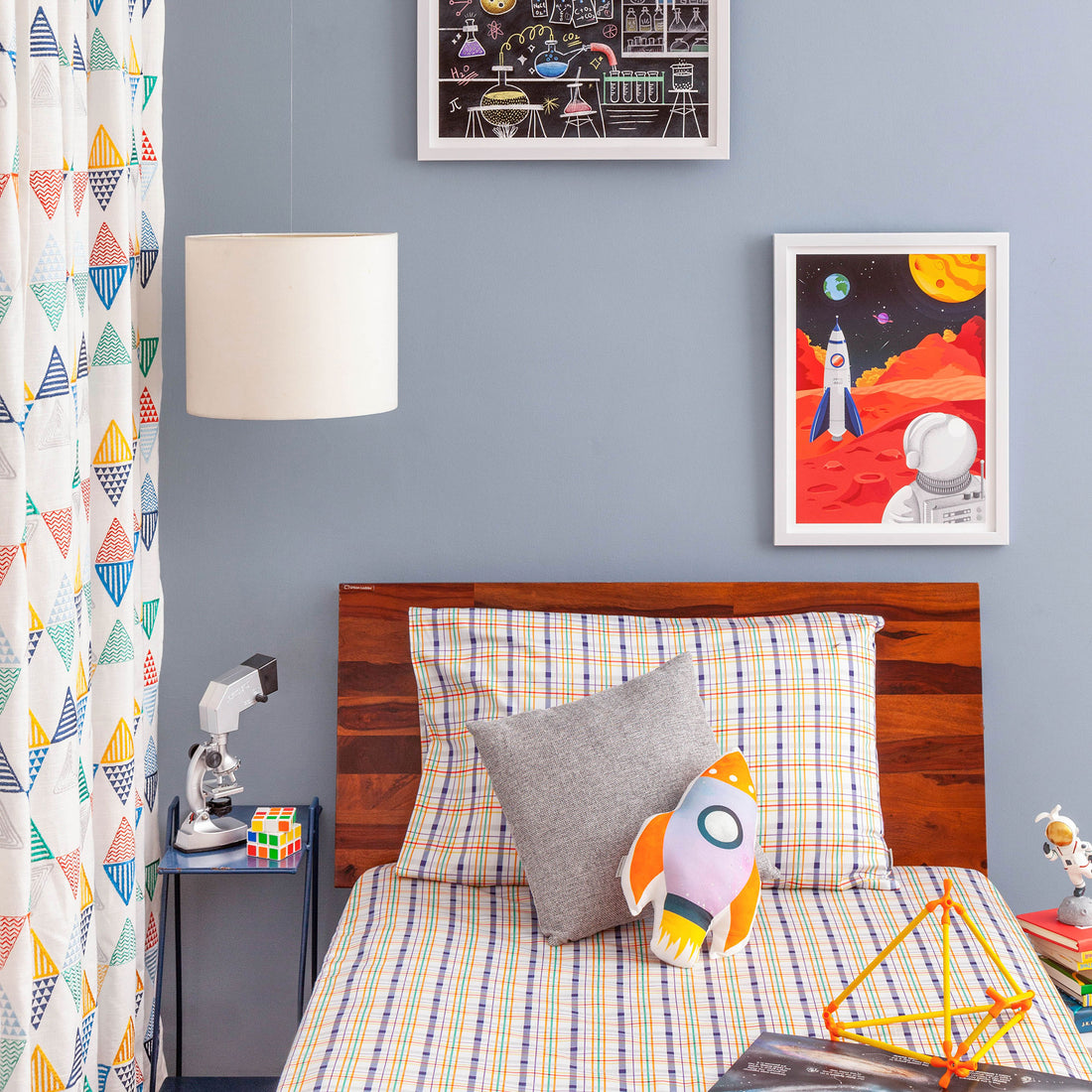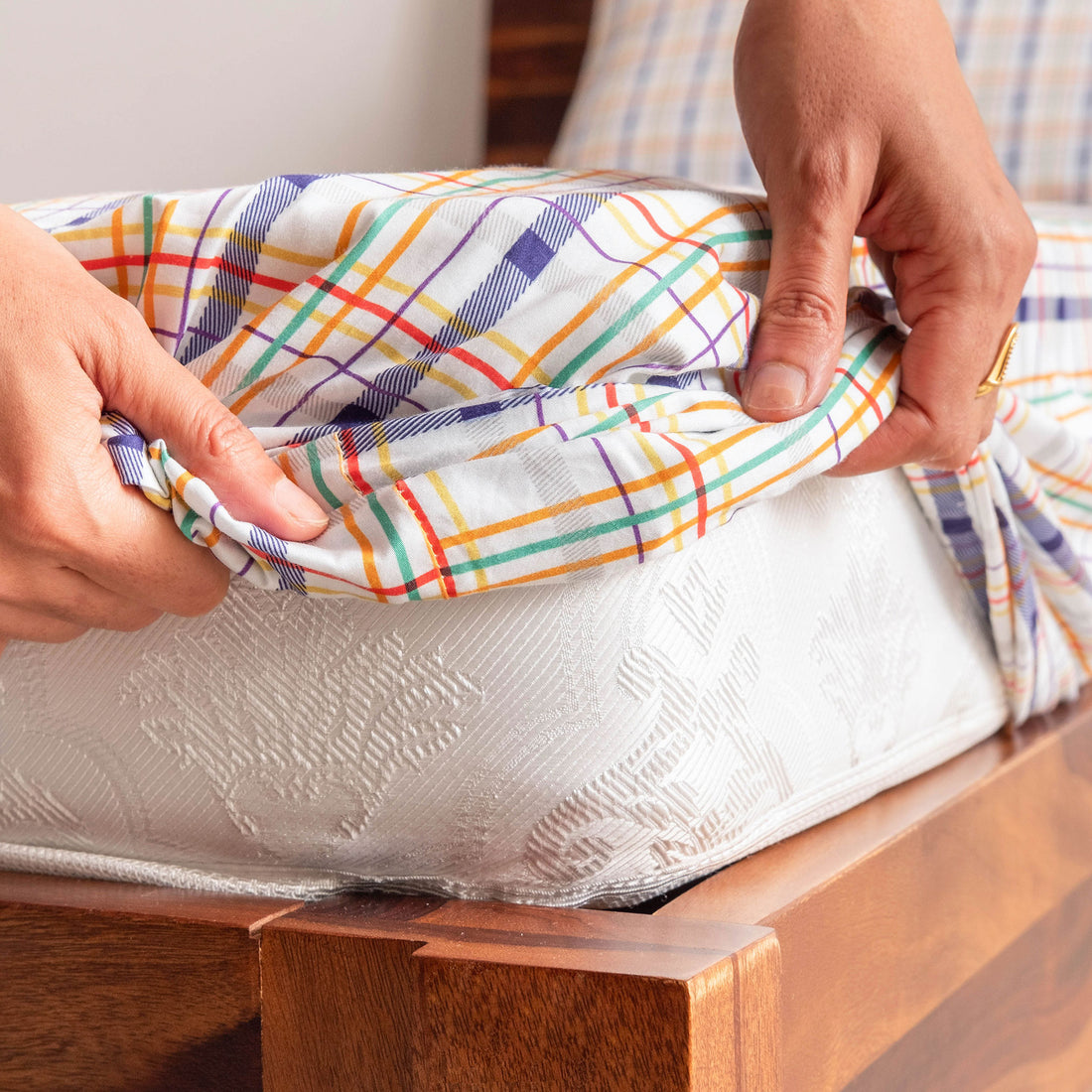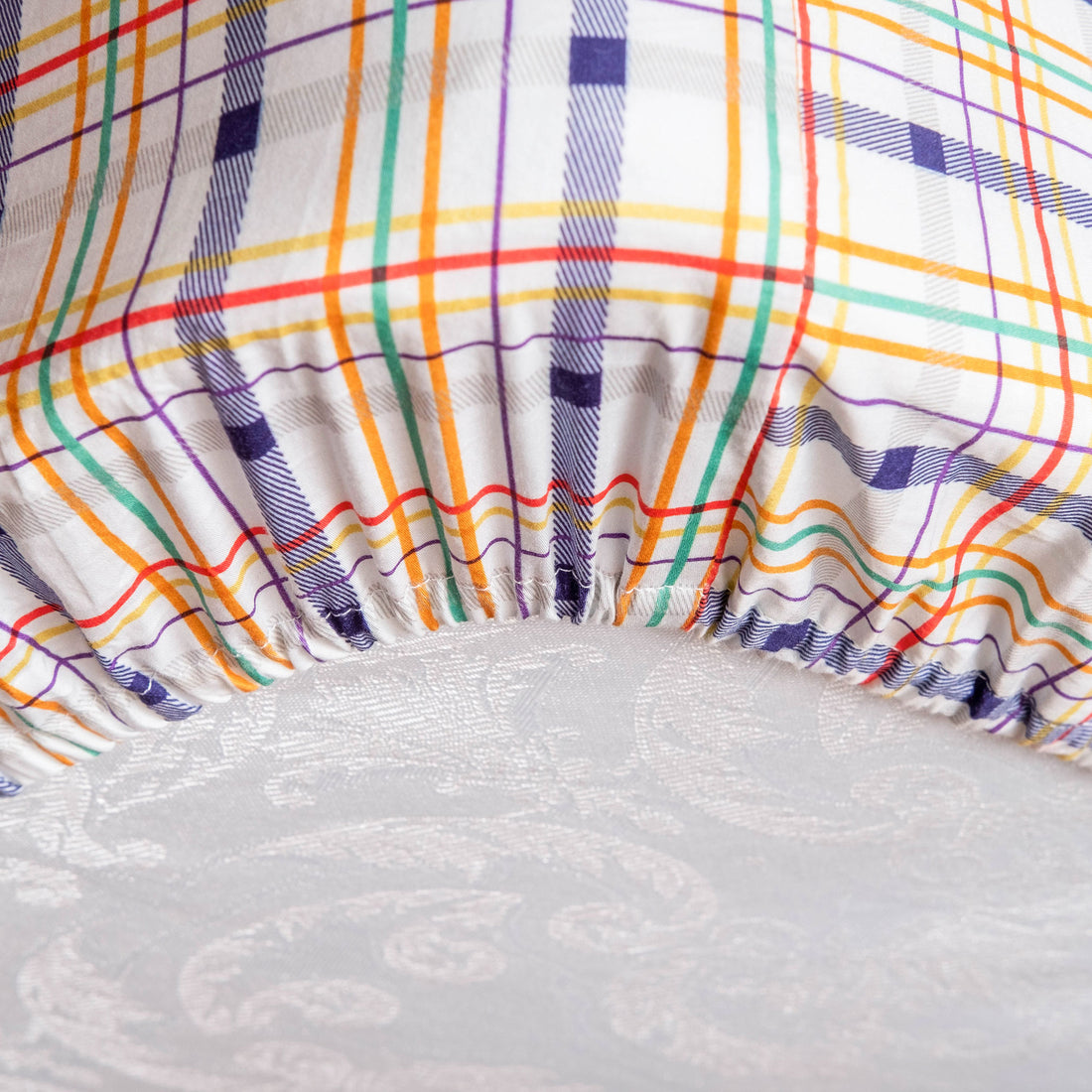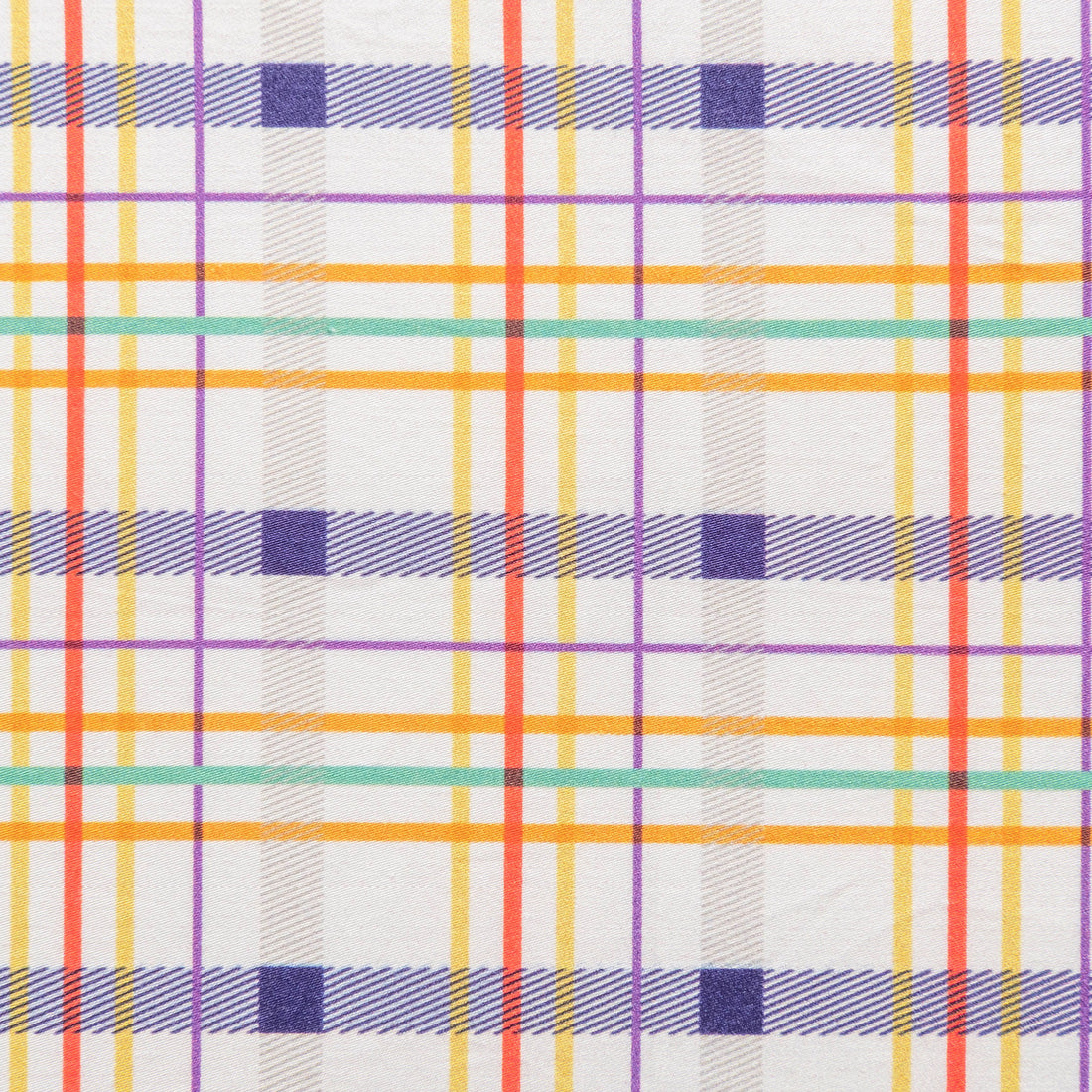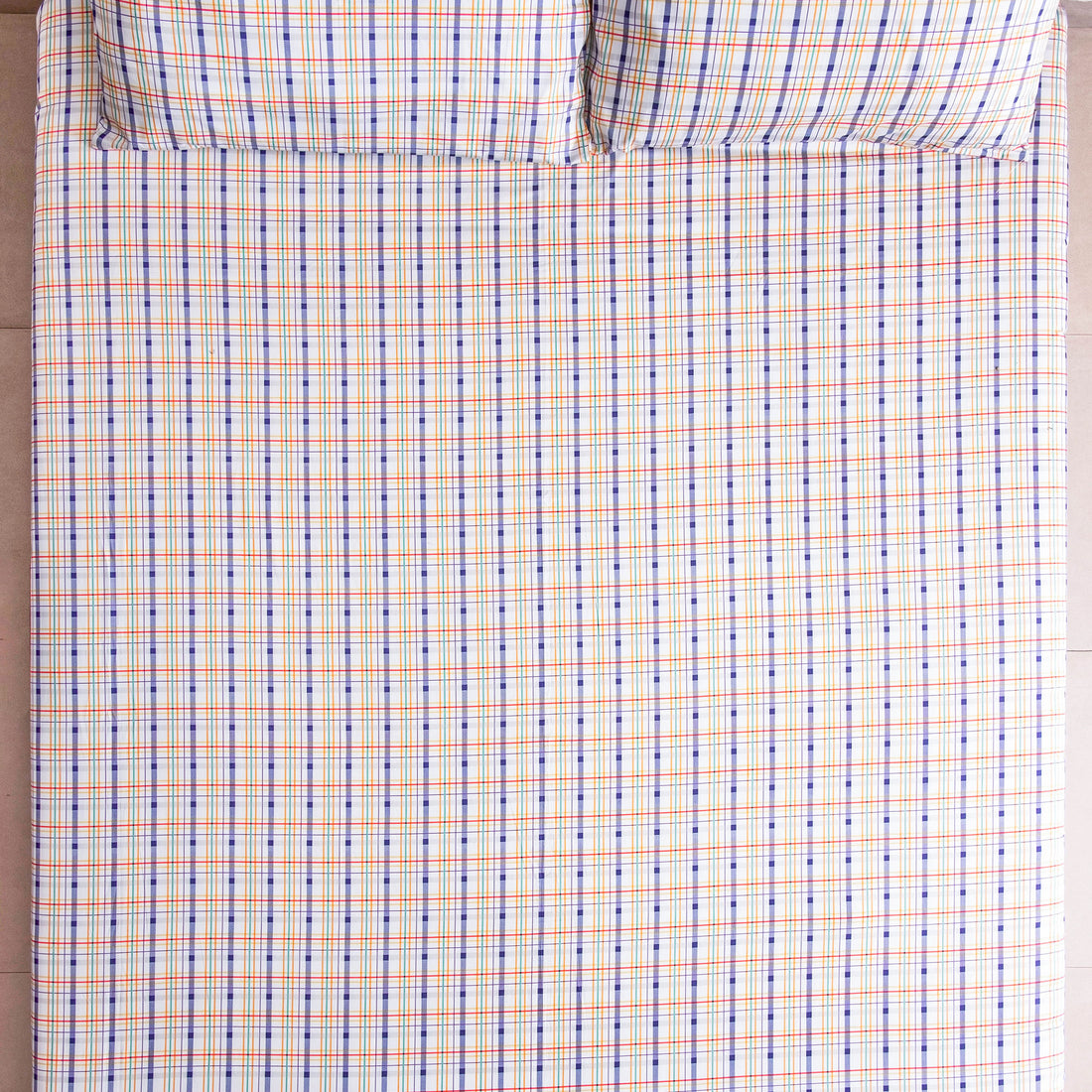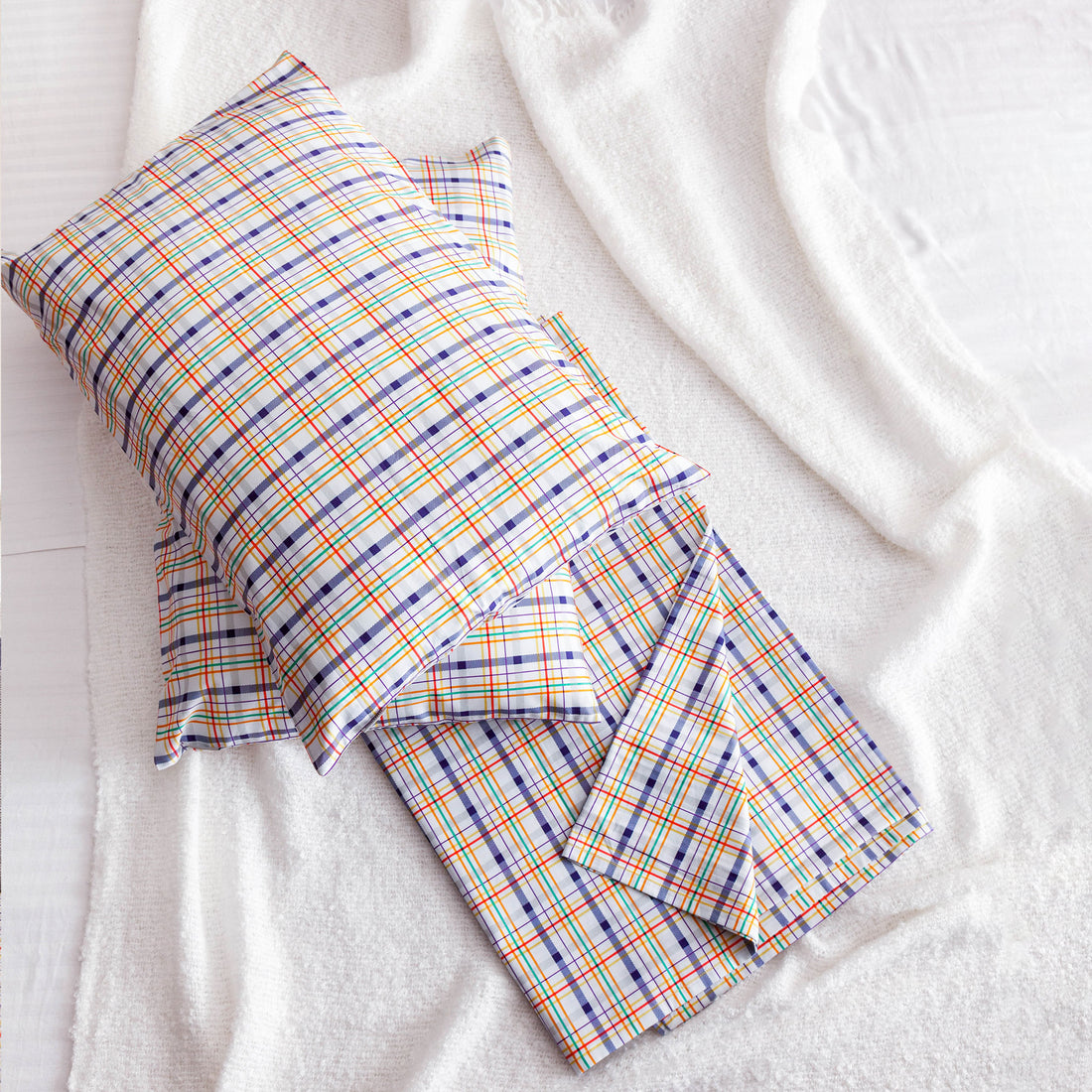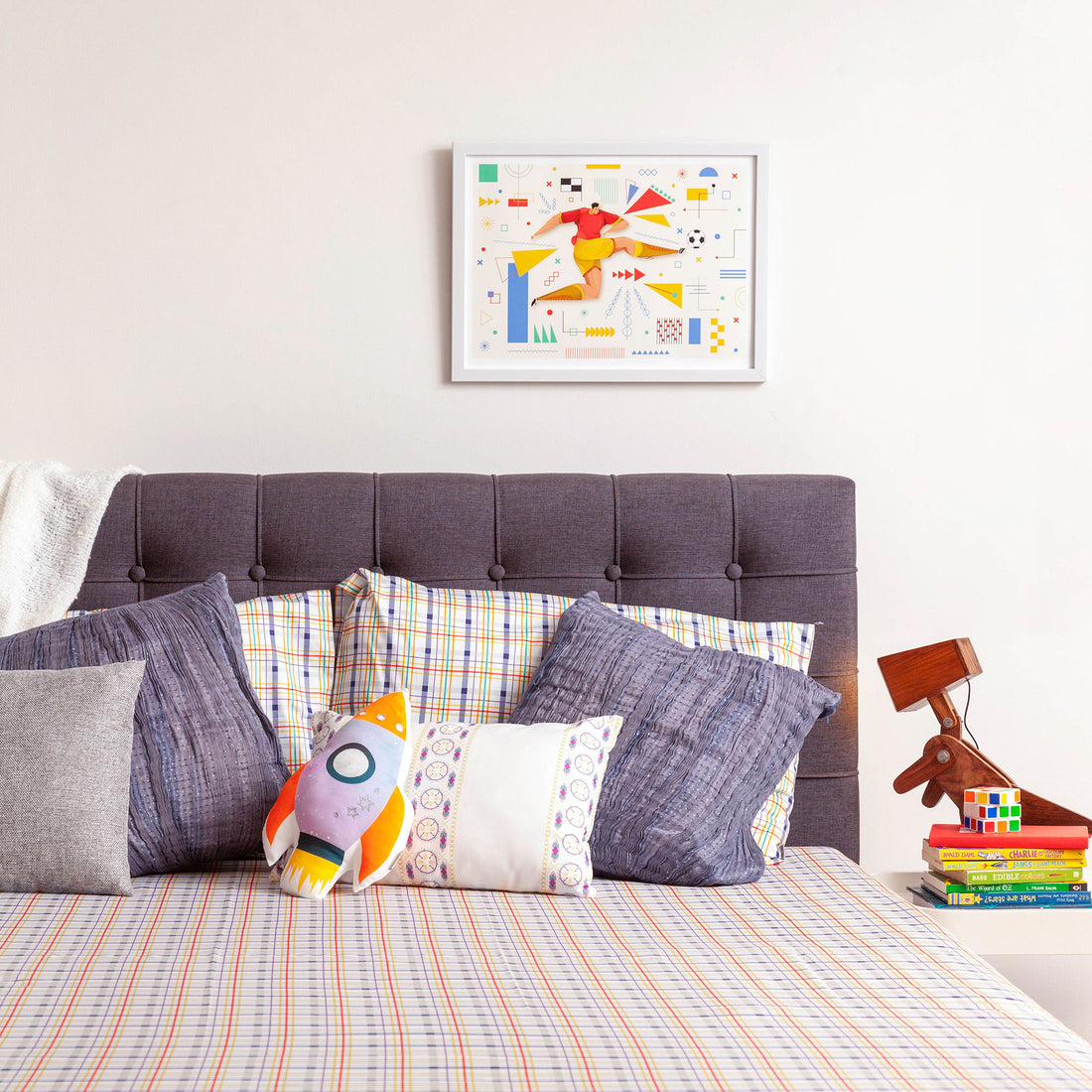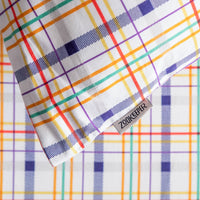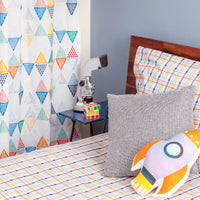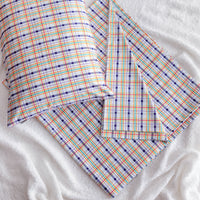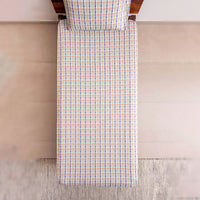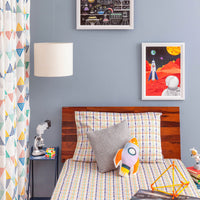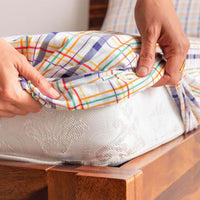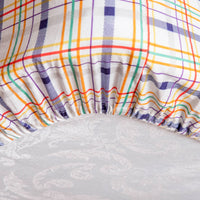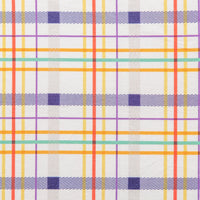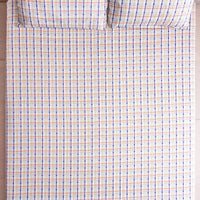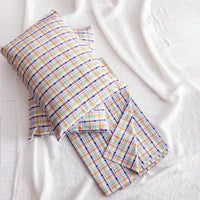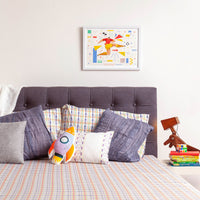 Mehul, The Musician Sheet and Shams Set
Why I'm a Keeper
I am a bed sheet that promises a good night's sleep. My checks will make you think of musical notes. Don't be surprised if you catch yourself breaking out into a song or humming a lullaby when you snatch a glimpse of me.
Who is this for?
One for aspiring musicians, songwriters, mathematicians and you!
How to Use
The Mehul, The Musician bed sheet comes in two styles for you to choose from, a flat sheet or a fitted sheet. The sheet is meant to keep the mattress clean and make your bed look snug and inviting. Simply spread the sheet out and tuck on all sides. The fitted sheet comes with an additional elastic clasp for ease in tucking. You can also use the flat sheet as a spread on the floor while playing puzzle games or a tune on the keyboard.
Dimensions
Fitted sheet: 36 in x 80 in x 12 in
Flat sheet - Single: 60 in x 104 in
Flat sheet - Double: 98 in x 104 in

Craft
Digital printing on 300 thread count, 100% cotton fabric
Shipping
Shipped to you safely in a cardboard roll.

Installation
Use it as a cover when sleeping to make your sleeping experience cosier, or to decorate your bed to make it look snug and inviting. You can also take it out into the garden and use it as a spread for a picnic.

Wash Care
Dry clean recommended. Or, hand wash in cold or lukewarm water with a mild detergent. Do not soak, rub, wring, spin or tumble dry. Dry in shade on a flat surface. Wash separately. This product has been tested for textile shrinkage and colour fastness.
This product is handmade. There may be small imperfections or differences in shape, size, and colour which are inherent to the process and what makes it unique. Actual colours may vary slightly due to your screen's resolution and settings.
About the collection
I am Who I am
A collection that takes inspiration from two cult-classic children's novels, The Little Prince and The Alchemist. Both books tell the stories of people who discovered more about themselves as they explored the world. Each piece in this collection speaks in striking visual geometry to the next generation of voyagers-in-making. 
Shop the Collection