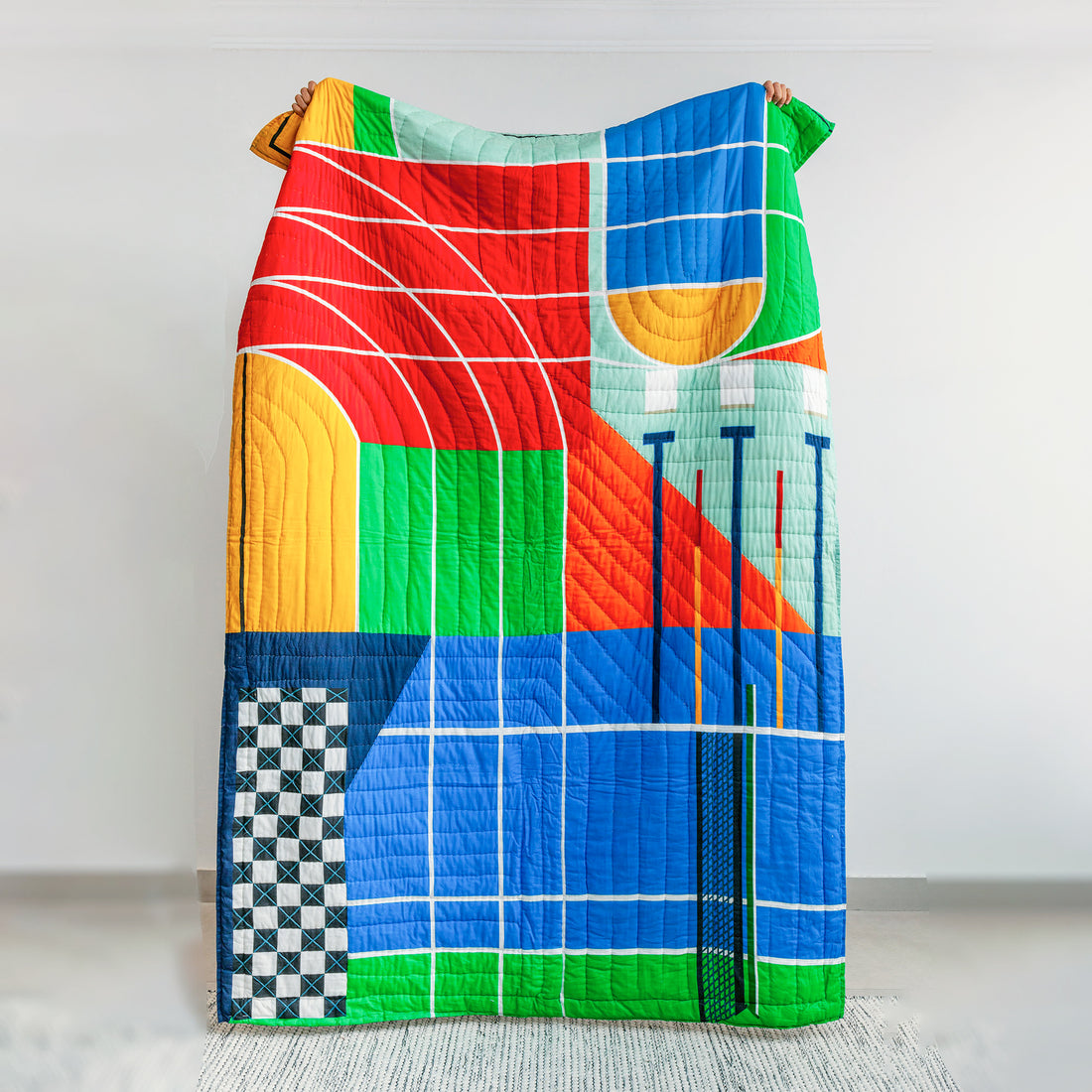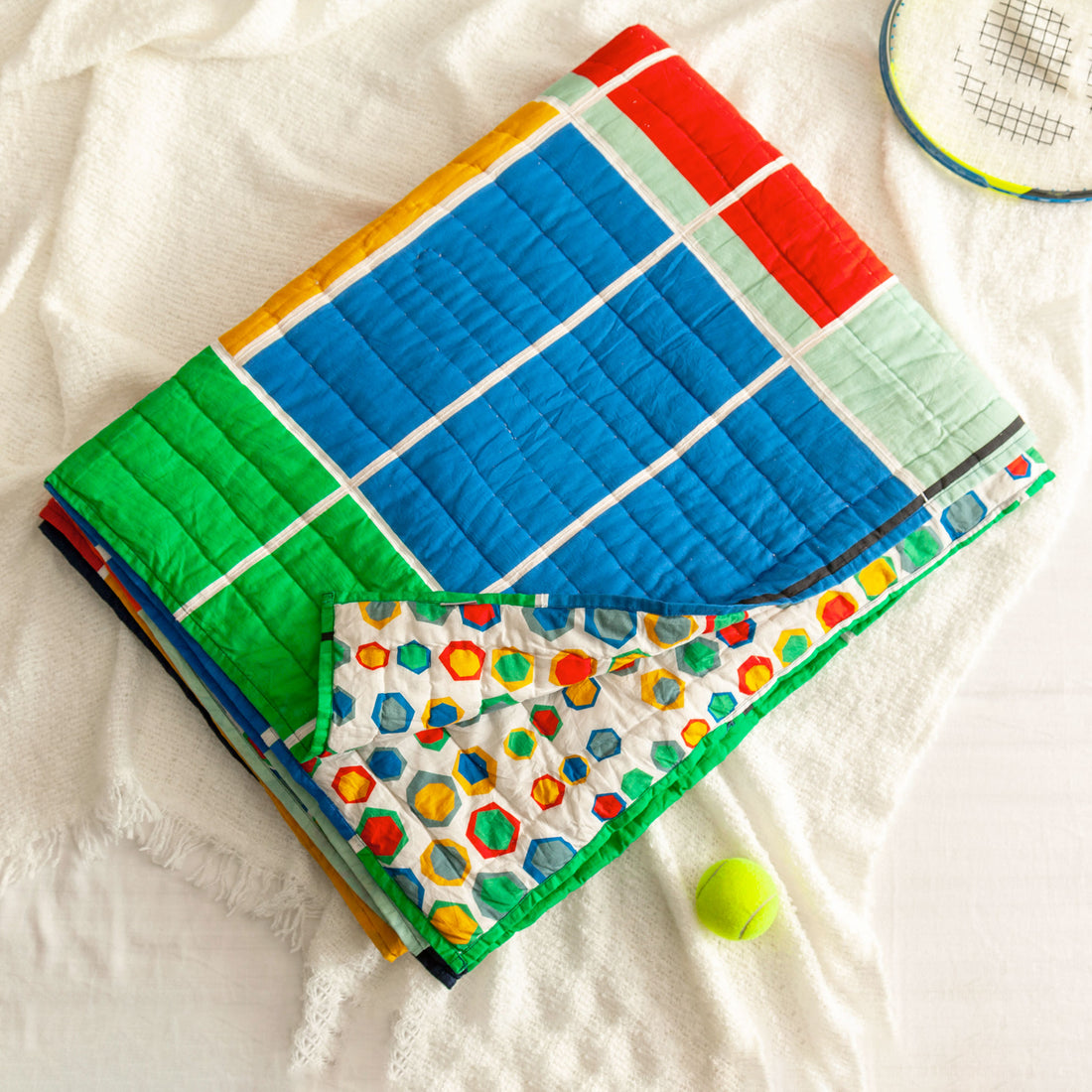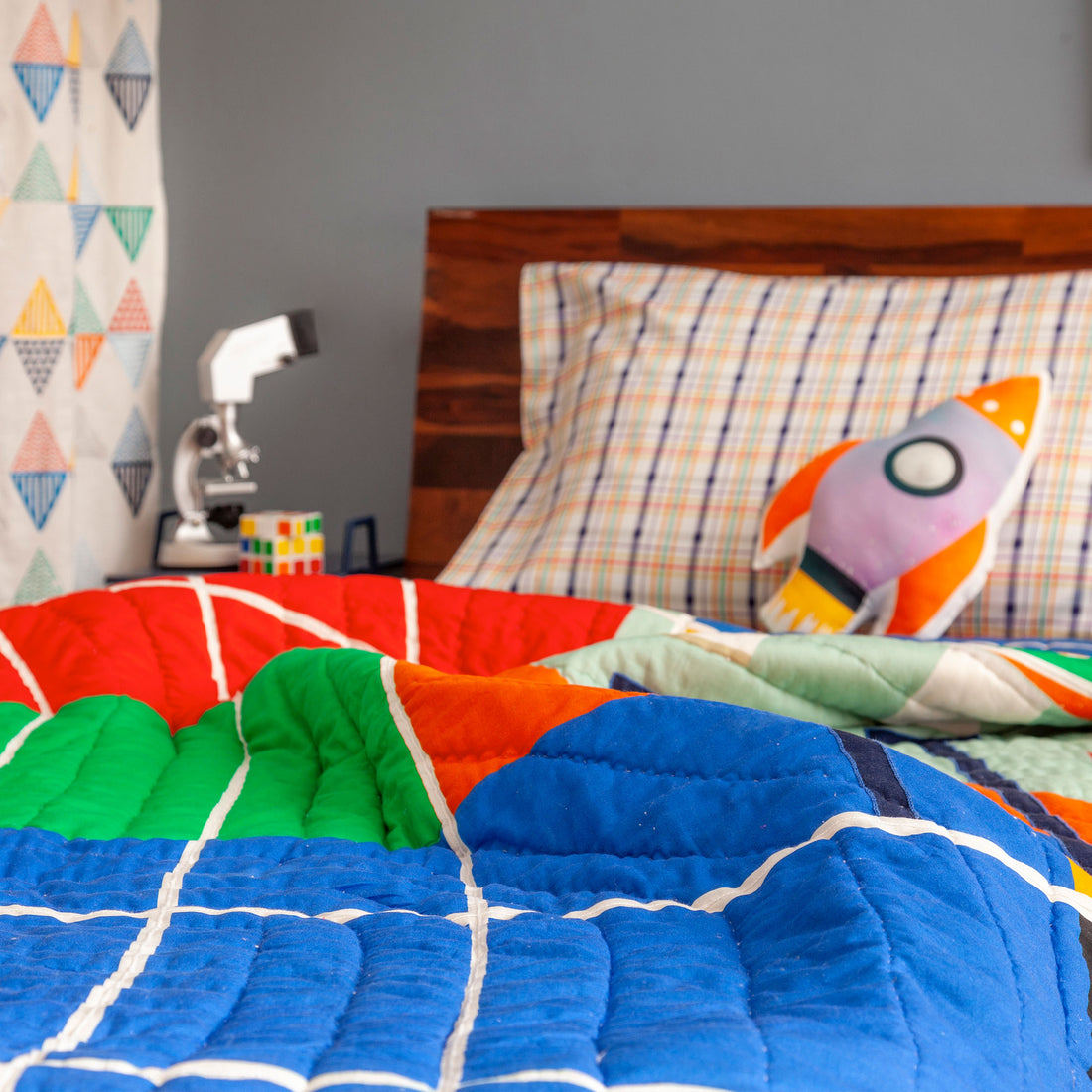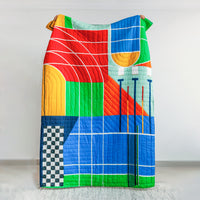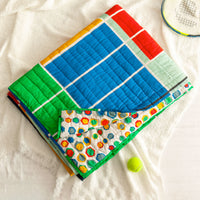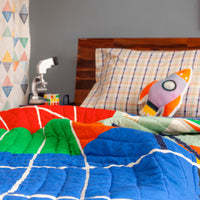 Ravi, The Race Car Driver Quilt
Rs. 7,400.00
Why I'm a Keeper!
My beautiful surface design patterns will make you want to do a cartwheel and sprint down a race track. I'll keep you warm and safe and remind you to race for every finish line you set for yourself.
Who is this for?
One for aspiring travel writers, astronauts, sailors and you!
How to Use
Use this fluffy razai to keep you warm and as a decorative cover for your bed. We also prop it up against a stool and use it as a tent in the garden on starry nights.
Dimensions
60 in x 90 in

Craft
Digital print on 100% cotton fabric with 100% cotton filling. Reversible.
Hand aari embroidery and hand quilting by women artisans from Kutch and Rajasthan

Shipping
Shipped to you safely in a cardboard box.

Installation
Use this fluffy blanket to keep you warm and as a decorative cover for your bed. We also double it up as a tent from where we keep watch on our friends in the garden.

Wash Care
Dry clean recommended. Or, hand wash in cold or lukewarm water with a mild detergent. Do not soak, rub, wring, spin or tumble dry. Dry in shade on a flat surface. Wash separately. This product has been tested for textile shrinkage and colour fastness.

This product is handmade. There may be small imperfections or differences in shape, size, and colour which are inherent to the process and what makes it unique. Actual colours may vary slightly due to your screen's resolution and settings.
About the collection
I am Who I am
A collection that takes inspiration from two cult-classic children's novels, The Little Prince and The Alchemist. Both books tell the stories of people who discovered more about themselves as they explored the world. Each piece in this collection speaks in striking visual geometry to the next generation of voyagers-in-making. 
Shop the Collection